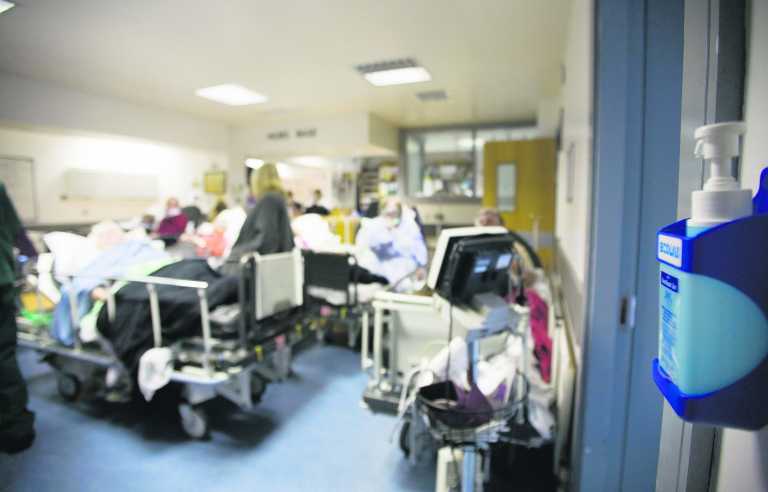 UP TO 83 per cent of patients who presented to the emergency department at University Hospital Limerick on one day in September could have been dealt with at other assessment units within the hospital group.
A study carried out on September 11 by the University Hospital Limerick Group (ULHG) found that the majority of the 171 patients who came to the emergency department could have been seen at another assessment unit or clinic if these had all been operating at peak efficiency.
Prof Paul Finucane, chief academic officer at the ULHG said: "We looked at patients admitted over a 24-hour period on that day. We had 171 patients who came to the emergency department over that period. Of those we estimated that 17 per cent needed to be there and the other 83 per cent in theory could have been sorted out elsewhere if the facilities were available.
"For example if all three medical assessment units — the acute assessment unit, the surgical assessment unit, the local injuries unit — and the rapid access and outpatient clinics, if all these were operating at peak efficiency, then theoretically 83 per cent of all those who presented at the emergency department  that day could have been seen elsewhere."
Prof Finucane revealed that plans are in place to develop the assessment units further to help ease the burden on the emergency department.
Meanwhile, the hospital group launched its Winter Resilience Plan this week.
UL Hospitals Group chief executive Prof Colette Cowan, revealed that 54 additional beds are due to be made available at the hospital by November.
A ward that had been closed for refurbishments will be reopened, freeing up 24 beds, while a further 30 new beds will come on stream.
In addition, a new stroke/neurological unit and a dedicated unit for patients with Cystic Fibrosis are also set to open next month.
The units are located at the new Leben Building and have been funded by the JP McManus Pro-Am Committee and voluntary organisations TLC4CF, the Mid West branch of the Parkinson's Association of Ireland and the Mid-Western Hospitals Development Trust.
"Our winter resilience plan, which covers October to March, is about better proofing our organisation against the surges in activity we typically see over the winter period," commented Prof Cowan.
She added that the plan sets out a defined set of actions to be taken by all staff according to a colour-coded alert and escalation system.
"It provides a clear understanding for our staff of what to do in every department and service area. It goes further than simply consolidating existing plans and includes a number of important initiatives and specific measures to cope with the increasing number of frail, elderly patients in need of care at this time of year," she explained.
The HSE is also advising patients to visit the emergency department only when necessary and go to their GP or Shannondoc in the first instance.