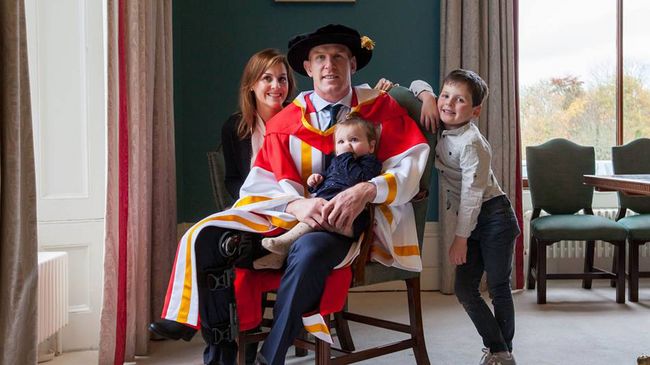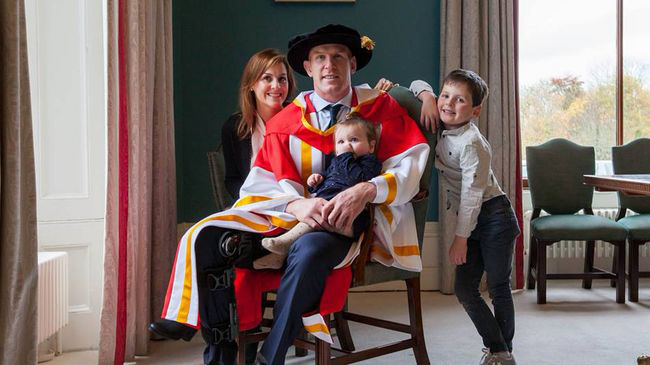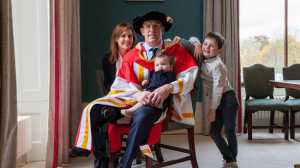 by Charlie Mullowney
The University of Limerick awarded  an Honorary Doctor of Science to Munster rugby legend Paul O'Connell yesterday afternoon. Dr O'Connell is the 100th recipient of an Honorary Doctorate from the University of Limerick since 1990.
The former Lions and Ireland rugby captain has a long association with the University of Limerick from his days training in the original PESS swimming pool as a secondary school student, to the years he spent studying computer engineering at UL.
He has been a director of the UL Foundation since 2011. In that role in 2012, he gave generously of his time to front the  Paul O'Connell Golf Outing , which raised an excess of €50,000 to fund scholarships for students participating in UL's Access Programme. The scholarships enabled six students from socio-economically disadvantaged areas of Limerick to study degree programmes at the University.
UL President Professor Don Barry said, "The awarding of a University of Limerick Honorary Doctorate is an occasion when we get the opportunity to honour those who have inspired, who have led with courage and passion and who have made great contributions in their fields of endeavour. Much thought, consideration and deliberation goes into deciding who is worthy…… except when it is a real-life super hero, and particularly when his name is Paul O' Connell. Today I am very proud that UL bestowed upon Paul our highest honour. He was already an important member of the UL family, but today he accepted a place in the history of this institution."