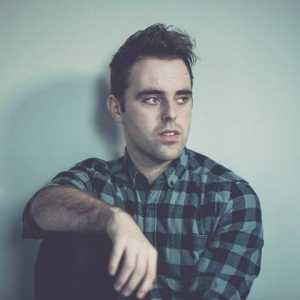 PARTEEN's Niall O'Halloran, a previous finalist on 'The Voice of Ireland', will release his first EP next year, featuring some of his original songs.  Now going by the stage name of Nile St James, this young artist is high on winning a Today FM singing competition, the big prize being a trip to Norway with singing sensation Gavin James to perform.
Gavin James is the happening singer/ songwriter who is an admired friend of Ed Sheeran and Sam Smith. It was his 'Not in That Way' that won our St James his lead place in the Today FM song stakes.
St James and Gavin James flew out last week to Oslo for several performances in the Scandinavian capital. At the time of writing, they were working on the Etta James' song 'At Last', which is a meaningful work for each of these Irish men.
"I just relate to the stories of certain songs so it's easy for me to connect," says St James of his performance. "Unfortunately I've had many experiences that have been hurtful for me, but I'm thankful to be able to share these experiences with other people."
The working title of next year's album is 'Gutters and Stars', with a nod to his hero, Oscar Wilde whose beautiful wisdom was "we are all in the gutter but some of us are looking at the stars".
Check out a YouTube performance below…