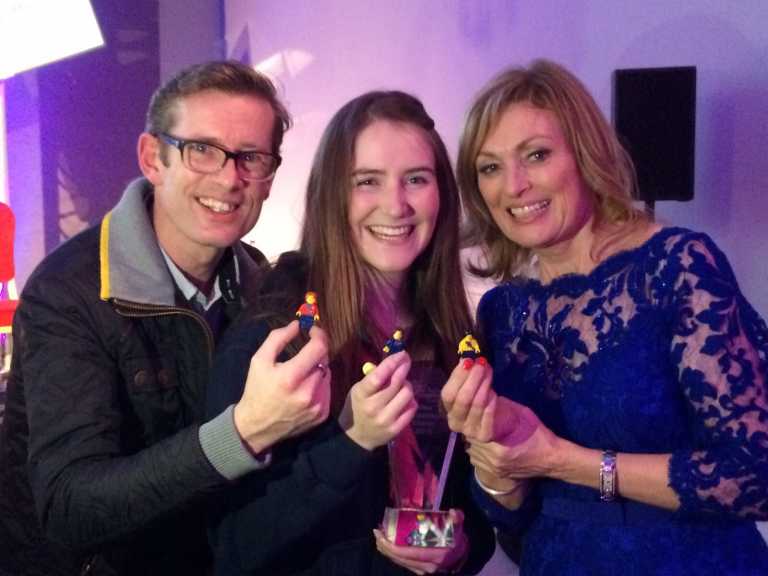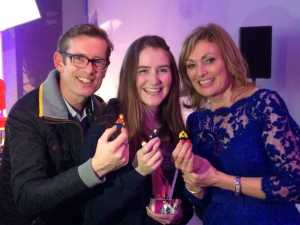 A Caherdavin teenager has scooped top prize in the Young Film Maker category of the Better Together Awards.
Naomi Keays, age 16, a member of Irish Girl Guides' Senior Branch (the section for 14-30 year-olds), was thrilled to hear she had won top prize when she travelled to the Better Together Award ceremony in Dublin Castle on Wednesday [10th December]. She was also delighted to discover that she had won the People's Choice Award for receiving the highest number of votes.
Naomi's video, Irish Girl Guides Making the World a Better Place, sees mini lego figures taking part in various Guiding activities, which demonstrate how IGG members experience adventure, enjoy the outdoors, grow in independence and develop essential life skills.
The video demonstrates how members of Irish Girl Guides develop teamwork skills and take part in community action while having a great deal of fun. "By working together in our local communities, our 12,000 members are helping make the world a better place," says Naomi. "Our new Journey Programme sees girls from age 5+ gain skills, knowledge, attitudes and values that will help them become better citizens of the world."
Naomi received a voucher for Currys PC World and will attend a workshop with the Young Irish Film Maker organisation next summer, which will include the other members of Raspberry Senior Branch, Caherdavin.
Naomi says making the video "really made me think about what IGG stands for and what we want to promote as an organisation". The video may be viewed at http://2015.bettertogether.ie/video/igg-making-world-better-place.