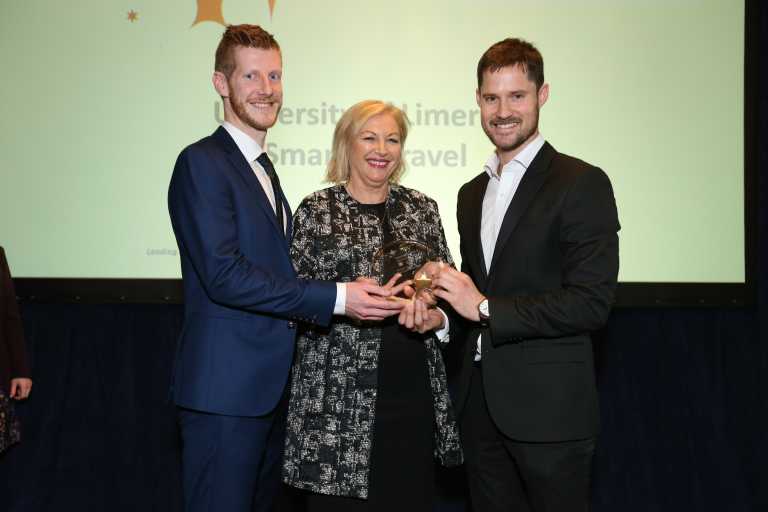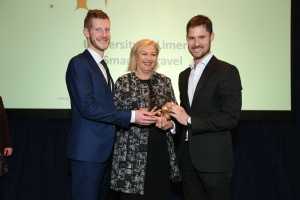 THE University of Limerick Smarter Travel scheme and local driving Instructor Tim O'Donoghue were among the winners at this year's Road Safety Authority (RSA) 'Leading Lights in Road Safety Awards'.
The ceremony was hosted by RTÉ News reporter, Teresa Mannion, who famously warned motorists of the dangers of taking risks on "treacherous roads" during Storm Desmond.
A total of 24 individuals and organisations were honoured for their commitment and dedication to road safety in categories including media, education, business, emergency services and public sector.
UL Smarter Travel took home the 'Education – Third Level' award, the initiative is designed to promote sustainable travel behaviour such as walking, cycling, taking the bus and car sharing, among the 15,000 UL staff and students.
Through other activities such as free bike checks, cycle training, free high vis and bike lights, the team helps to ensure there is a continuous presence of road safety throughout the campus.
Tim O'Donoghue from Newcastle West was named 'Approved Driving Instructor (Car)' of the Year.
Tim has been an ADI training instructor since February 2009 and is responsible for delivering training to drivers in Limerick and the South West.
Minister for Transport, Tourism and Sport Paschal Donohoe TD said: "In every corner of this country, there are individuals, groups and organisations who are working to make the roads safer for everyone. They aren't looking for praise or even recognition – they are driven simply by a need to ensure that fewer families suffer the tragic loss of a loved one.
"That's why I am delighted that every year, these 'unsung heroes' are recognised and honoured at the 'Leading Lights in Road Safety Awards'."