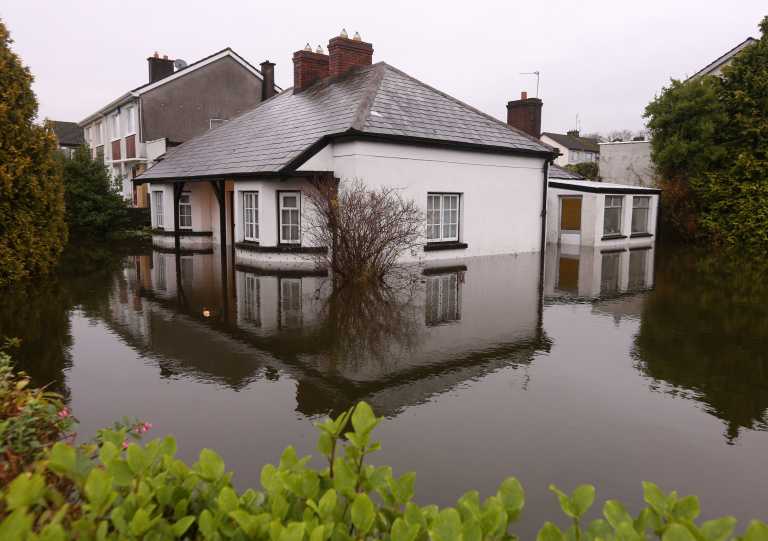 WHILE water levels on the Shannon seem to have stabilised this week, the struggle is not over for the families and businesses affected by recent flooding, while Limerick and Clare Councils count the cost of the damage and examine possible preventative measures.
Limerick City and County Council has estimated that its flood response operations over the last ten days will cost around €500,000.
Environment Minister Alan Kelly has pledged an initial €8 million in funding from his department to assist local authorities in affected areas.
Minister Kelly said the main cost would be the repair of roads and sewers, noting that "road infrastructure has been hit particularly in the Mid West".
In Limerick, council staff were assisted in implementing flood defences by members of the Defence Forces in Montpelier, Castleconnell and the Mountshannon Road in Lisnagry.
Castleconnell Boat Club spokesperson Emily Ross revealed that the club experienced "the worst flooding in our 30-year history – surpassing the 2009 floods".
At the weekend, a crew of volunteers worked to save the club's tools and equipment.
"We have nowhere to move our boats to, so they must remain. The rowing machines and weights all have to be taken through the floods and will be stored in a nearby community hall," explained Ms Ross.
Across the county border in Springfield, Clonlara, a number of families were forced to evacuate their homes after they were left isolated by floodwaters.
Local councillor Michael Begley told the Limerick Post that the situation is "improving well".
"The rainfall locally was quite low so the impact from the Mulcair isn't there, and the tidal waters are low, but the river (Shannon) itself is still quite high. We're just hoping the discharge levels from Parteen remain the same.
"All of the houses are safe but accessability is still a problem. The water will have to go down by about three feet on some roads, which is quite a lot. None of the houses require pumping at the moment."
Cllr Begley said he has called on the local authority "to press the government to get all the agencies involved to come up with a plan for Springfield on its own, not to lump it in with a national plan"
"I believe that a plan could be put in place that would solve 80 to 90 per cent of what we saw here this week. Another alternative would be to provide families with funding for relocation," he added.
The ESB confirmed on Wednesday that the water level in Lough Derg had dropped slightly and the flow of water through Parteen Weir was reduced from 440 to 405 cumecs (cubic metres per second).