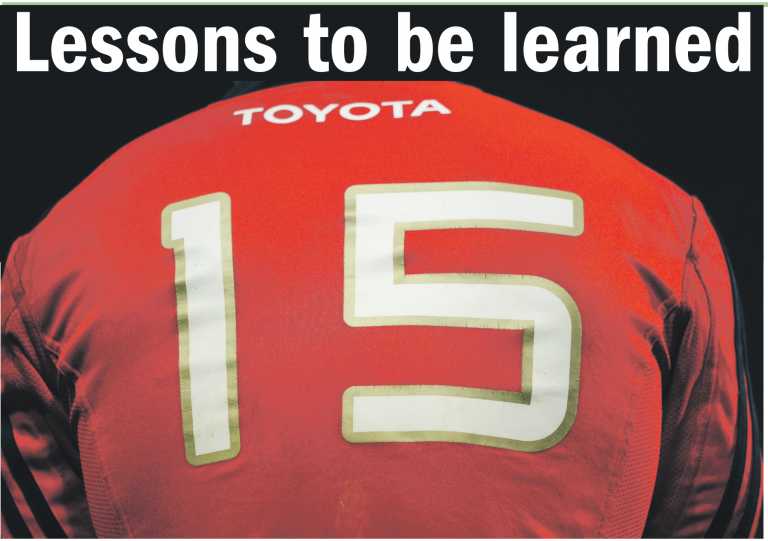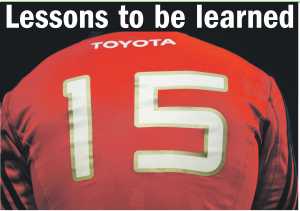 Below are 15 headings from a piece on Munster Rugby, in this column, first published in May 2012. Let us see, after three years and two coaching changes, what have Munster done to improve.
1. Dual Training Centres – This has been finally resolved. To open in 2016
2. Game Plan – Remains an issue – Two coaches later, Munster seem to be getting even more and more predictable in attack. Worrying.
3. Skill set – Remains an issue – The RWC 2015 showed that Ireland are behind the eight ball here. Connacht, not so much.
4. Youth – Remains an issue – Getting better, but older players are being brought in from abroad at the detriment of younger Irish players who are crying out for game time.
5. AIL – Remains an issue – The less said the better. The club game needs to move away from Munster or Munster need to realise that's the life blood of their 'company'
6. Non-Irish Players – With less money and less slots, this remains an issue too. Quality is being sacrificed for quantity. See point 4.
7. Schools System – Remains an issue. It may have it's place, but if you allow a culture of a person's career peaking at 18, you are going to get very few players through an eliteist system. School is for education and not 'Cup Glories'
8. Scholarships – Munster are working on this, but remain behind other provinces in offering scholarships to LIT/UL/CIT/UCC etc.
9. Sevens Rugby – Finally, the IRFU have realised that the more rugby, whatever the format, people play the better. A rising tide etc.
10. Parent Club – In 2012 I suggested that Munster should look at being a parent club to a small European or Southern Hemisphere side. Munster could then loan their academy players out, so they could play rugby in another country and make them better players when they returned. This has not been done.
11. Marketing – Improved since 2012, but the first rule of economics is supply and demand. If your stadium is not full, then lower your ticket prices. If budgets need to be managed cut player contracts, don't make the loyal fans suffer.
12. Media Relations – A minefield at present. With social media, rumours and counter rumours appearing the papers/blogs etc, Munster need to realise who is interest in on the field rugby and who is not.
13. Growth – Strength in numbers. Instead of 8-10 schools playing in a competition, allow all schools who want to, enter. Make the club finals the main story of the year.
14. Realism – The one thing that Munster need now more than ever is a dose of reality. Where do they stand in European and even Irish rugby?
15. Honesty – Be honest about player selections, injuries and the influence that the IRFU have on your team. If you give the fans more knowledge and information, they will have less to be judging you on. Perception is our reality. Just ask yourself, what is your perception of 'Brand' Munster.