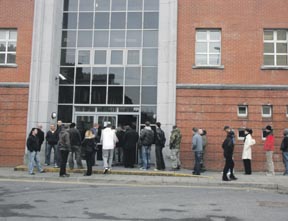 by Alan Jacques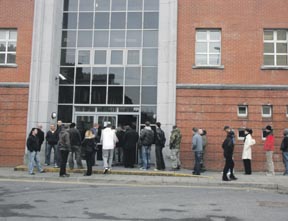 THE average appeal processing time for social welfare payments in 2015 was "unacceptably high".
This is the view of Fianna Fáil's spokesperson on Social Protection and Limerick TD Willie O'Dea.
According to Deputy O'Dea, the average appeal processing time for social welfare payments in 2015 was almost six months (25.7 weeks) for an oral hearing and over four months (18.2 weeks) for a summary decision.
"The waiting times for processing appeals is unacceptably high when you consider that some people are waiting for six months or more for a decision to be made on their appeal and whether they are entitled to a social welfare payment," the Limerick politician said.
"The average waiting time for summary decision on Carer's Allowance is almost 21 weeks, while the waiting times for Illness Benefit and the State Pension (Contributory) are around 26 weeks."
O'Dea also pointed out that waiting time can have significant financial repercussions for applicants, putting many at risk of poverty while awaiting the outcome of a decision.
"When you consider that these are vital payments, the length of time a person is awaiting a decision is hugely important."
A total of 1,233 applicants were awarded the Carer's Allowance on appeal in 2015 and 3,102 applicants were awarded Disability Allowance on appeal in the same period.
Currently, eligibility for Disability Allowance depends on capacity to work. However, decisions are made based mainly on a medical assessment. Deputy O'Dea insists that his does not, in itself, give an accurate assessment of a person's capacity to work in many cases.
"We are proposing to give people an opportunity to describe how their disability impacts on their daily life. Furthermore, we are proposing that the Social Welfare Appeals Office should be placed on a statutory independent footing to ensure perceived and actual independence from the Department of Social Protection. All actions and decisions taken by Appeals Office should comply with national and international human rights standards.
"The Department of Social Protection is supposed to provide a safety net for people, but it is failing many people in that regard. The system needs to be reformed so that it can better respond to the needs of the people it is supposed to serve."
There was no response from the Department of Social Protection at the time of going to press.