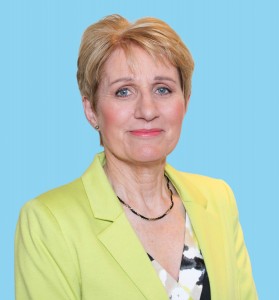 THE PROPOSED route for Limerick's Northern Distributor Road, which has been given the thumbs down by all but three members of Limerick City and County Council is now under feet of water.
More than a tenth of the route has been swamped by the recent heavy rainfall while local people desperately battle with rising flood water. 
"It's not a road we need, it's a canal," said Louis Quirke, chairperson of the action group opposing the route through Lisnagry, Mountshannon Road, Annacotty and surrounding areas.
"I'm not surprised that there are big tracts of this route under water. It's well known that this road was planned to go through a floodplain and now we can see the reality of it".
He said local residents were also convinced that the proposed route will do nothing to relieve traffic congestion in Corbally, which is one of the project's stated aims.
"The current plan would send people from that end all the way out here to drive back into the city. People just won't do that'.
LAst November, council members were called to a briefing with planners to discuss the proposed route again, having previously voted it down by 26 votes to three.
It is now expected that a further meeting will be called to get the councillors to change their vote and approve the route, a move staunchly opposed by local representatives. 
Local Fine Gael Councillor, Marian Hurley said she will not be changing her vote.
"If nothing has changed and we are being asked to vote on the same plan, then I will be voting against it. I don't believe the options have been properly explored, for instance, we've not see yet what can be done at the University."
Cmhlr Séighin Ó Ceallaigh (SF) said that building on a floodplain would have a terrible effect on the community.
"We have not been told there will be another vote but I will not be changing my vote unless we are asked to vote on a very different proposal,"he said.