by Alan Jacques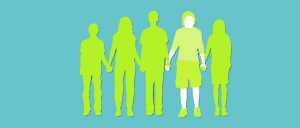 A NEW mental health service for children and young adults is to be extended to Limerick with Mental Health Minister Kathleen Lynch confirming that the service will be available in the city this year.
The service, currently available in ten locations throughout the country, will allow children and young adults struggling with anxiety, anger, social isolation and depression to avail of up to six counselling sessions in the city.
Minister Lynch said she was pleased to have been able to secure the Jigsaw service for Limerick.
"We know that research has shown that about 75 per cent of mental disorders emerge before the age of 25. This is a critical period for children and young adults which can have a bearing on the rest of their lives," she said.
Jigsaw is the second new service for youth mental health that will be established in Limerick this year, along with additional mental health supports to Limerick Youth Service.
Recruitment of a project manager for the Jigsaw project in Limerick will commence in February. Following this there will be engagement with young people, the HSE and Limerick City and County Council to secure a suitable premises as a base for the project.
It is anticipated that Jigsaw Limerick will have around 1,500 face-to-face contacts with young people in a year.
HSE Mid West chief officer, Bernard Gloster sees the new service as a major boost to the health and wellbeing of teenagers and young adults in Limerick.
"Far too often we encounter people when they are in crisis, none more so than those who experience mental health pressures. Jigsaw is about ensuring young people have access to youth friendly health services," Mr Gloster explained.
"It is not just about professionals but also building capacity in communities to support young people and challenging all of us to become engaged in our young people's wellbeing. With an annual investment in the region of €700,000 the necessary time, expertise and resources are being made available to make this happen and to bring to Limerick the learning and benefit of other Jigsaw projects around the country."
Education Minister Jan O'Sullivan described Jigsaw as a fantastic service which was provided by the Headstrong mental health organisation.
"It is already making a very positive impact on youth mental health in ten communities across the country and I am delighted that my colleague Minister Kathleen Lynch has provided the funding to extend the service to Limerick this year.
"Jigsaw is based on the principle of 'somewhere to turn to, someone to talk to'. I've seen the services that Jigsaw provides at first hand and I know Jigsaw will make a really positive impact in Limerick", Minister O'Sullivan added