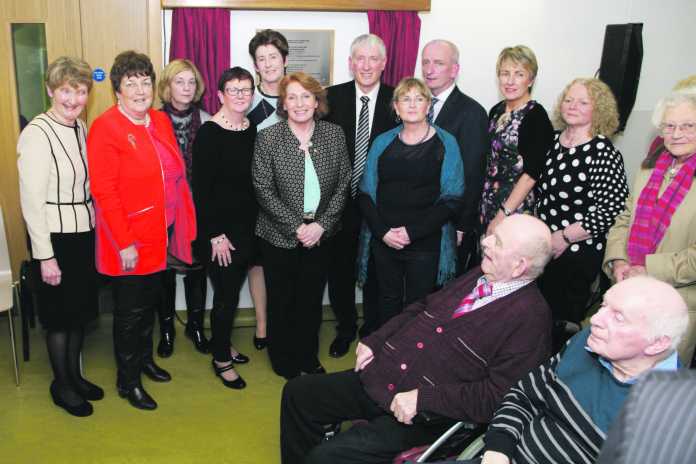 by Alan Jacques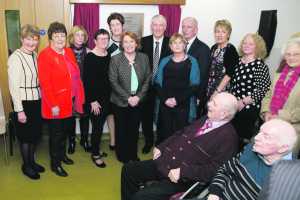 A NEW phase in the delivery of modern rehabilitative services in County Limerick was marked last week with the official opening of a rehabilitation unit at St Ita's Community Hospital in Newcastle West.
The purpose built unit has a capacity for 22 beds with further room for future expansion. It was developed at a cost of €2.5 million in partnership between the HSE and the Friends of St Ita's, whose €1.4 million contribution was supported by the JP McManus Foundation.
Minister of State Kathleen Lynch, who opened the new unit last Thursday. said it was a considerable improvement on the old 14 bed unit that it replaced.
"This new unit provides excellent facilities for the people of County Limerick and will offer a first class service for patients at a crucial stage of their recovery from illness or trauma. It clearly demonstrates what can be achieved through partnership," she said.
A single-storey building that comprises of eight single and seven two-bedded rooms, all with en suite facilities, the unit also includes a centralised dining/sitting room, nurses' station as well as office accommodation and utilities.
"The opening of the new rehabilitation unit at St Ita's Community Hospital marks a new phase in the delivery of modern rehabilitative services and complements the many other health services in County Limerick," said director of nursing, Ann McMorrow.
"People can now avail of the excellent rehabilitation service we always had but in a state-of-the-art, comfortable setting."
Fergus Scanlon, representing the Friends of St Ita's Community Hospital, said that the opening ceremony marked the culmination of a five year fundraising campaign, involving many wonderful people, groups, clubs and organisations whose support and generosity played a major role in such a successful outcome.
HSE Mid-West area manager Bernard Gloster said the unit was carefully designed to maximise the effectiveness of the rehabilitation services provided at St. Ita's.
"We are very fortunate to continue to have a consultant-led rehabilitation service in St Ita's and I want to commend the work of consultant geriatrician Dr Margaret O'Connor, her team and all of the staff and management of the Community Hospital for what they do every day of the week", he said.
Meanwhile, Limerick Fine Gael TD, Patrick O'Donovan, welcomed Minister Lynch's announcement that St Ita's Hospital is to benefit from a capital investment of €3 million to finance the provision of eight new inpatient beds, bringing the total number of beds at the hospital to 92.
"This is fantastic new for St Ita's. I look forward to the construction of the new unit which will be a great asset to everyone associated with St Ita's Hospital," he said.