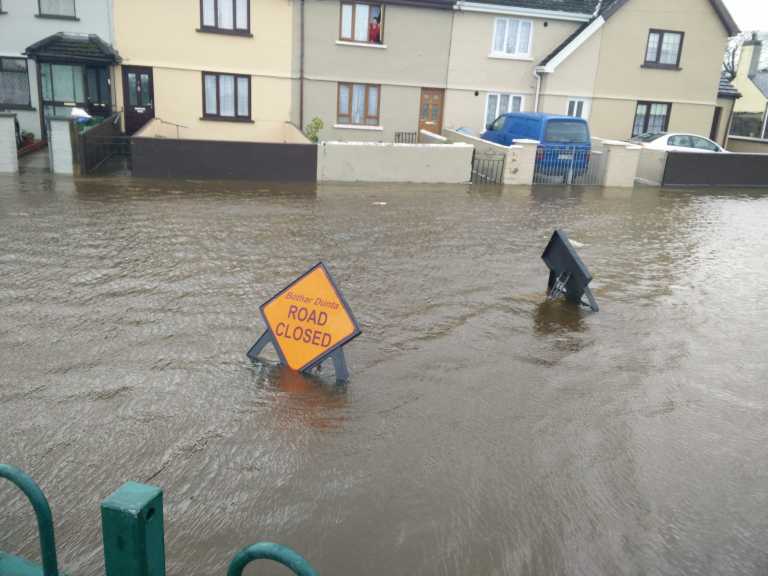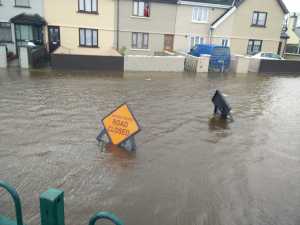 Limerick City and County Council says its outdoor staff and emergency crews are continuing to respond to a number of flooding incidents arising from this morning's high tide and stormy conditions.
In Limerick City, flooding has occurred at Longpavement, Condell Road, St Itas Street in St Mary's Park, Corbally Road, O'Dywer's Villas in Thomondgate, Verdant Place, O'Callaghan Strand, Clancy Strand, Merchant's Quay and George's Quay. Three homes have been flooded at the river end of the Mill Road in Corbally.
Floodwaters have receded at most locations. However, flooding remains an issue in Corbally and at St Munchin's Street and St Mary's Park where Council staff and emergency crews remain on site.
Limerick City and County Council says the flooding is the result of a larger than forecast storm surge, storm force westerly winds and the second highest high tide on record in Limerick City.
Flooding has also occurred along the Shannon Estuary at Glin, Askeaton and Foynes as a result of a high tide of 5.2m accompanied by a higher than forecast storm surge of 1.5m.
In Askeaton, four homes were flooded while three private cars suffered flood damage. The flooding has damaged the footpath along the N69 south of Glin, where a lot of debris has washed on to the green areas and the waterfront. The port area in Foynes experienced some flooding at High Tide (5.30am) which has since dissipated.
The Council is urging caution in the vicinity of Shannon River in Limerick City, and along the Shannon Estuary at Foynes, Askeaton and Glin until Storm Imogen and associated flooding dissipates. High Tide is due at 6.15pm (5.2m) in Foynes and at 6.30pm (4.3m Malin OD) in Limerick City.
Flooding advice is available on www.flooding.ie. Information included on the website includes advice on identifying flooding risks, protecting property against flooding, necessary steps to be taken if a property is flooded, and assessing and repairing property damaged by flooding.