by Alan Jacques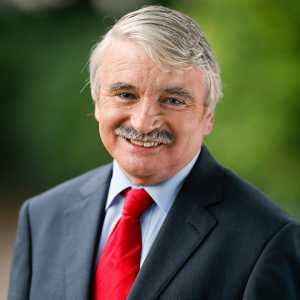 LIMERICK Fianna Fail TD Willie O'Dea has raised concerns about the ability of Community Service Programmes (CSP) to pay the increase in the national minimum wage without an increase in funding from the Department of Social Protection.
Deputy O'Dea, who is his party's spokesperson on Social Protection, highlighted the financial stress facing CSPs if the Department did not to increase their wage contribution to programmes in line with an increase in the national minimum wage.
"After much pressure the Department has agreed to put arrangements in place whereby individual companies will be able to access additional financial resources to compensate for the increase in the national minimum wage," Deputy O'Dea told the Limerick Post.
However he pointed out that submissions would be assessed on a case-by-case basis meaning that some programmes will receive additional funding while others will not.
"This has caused uncertainty among those who work in these programmes providing essential community services. As far as I am aware, CSPs are still awaiting clarification from the Department on this issue," he said.
"CSPs are not for profit companies, meaning that a decision to not increase the Department's contribution does not mean reducing profits for these companies, it means increasing their cost base placing many of them under significant and unsustainable financial duress. Minister Burton needs to communicate with these companies and do so as a matter of urgency," he said.
A spokeswoman for the Department of Social Protection said it is satisfied that the level of resources available to the CSP in 2016, at just over €45 million, will be adequate to meet the on-going funding needs of the programme. 
"The level of resources to support services in the programme is determined on a case-by-case basis. Pobal will be in contact with companies shortly to ascertain where companies are deemed to not have the capacity to self-fund the increase in the minimum wage.
"CSP accounts for less than a third of the resources generated by these companies. An advance of 25 per cent of the contract value for 2016 has been paid to companies currently in the programme; this ensures that immediate cash-flow requirements are supported," she explained.