LATEST figures released by the Audit Bureau of Circulation (ABC) confirms the Limerick Post's position as the highest circulating local newspaper in the region.
At a time when a substantial number of newspapers and particularly the paid-for publications are suffering uncomfortable declines in readership, circulation and advertising sales, the Limerick Post has bucked the trend by
 

consolidating its lead as

 

the most widely circulated local newspaper in the Mid West.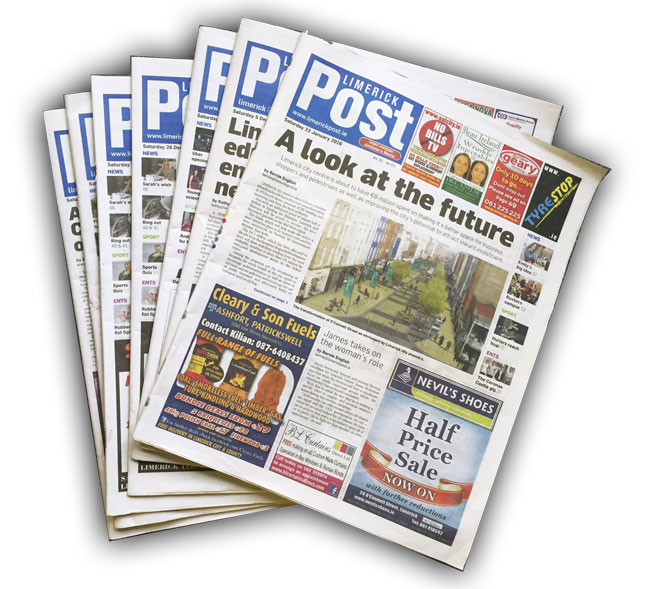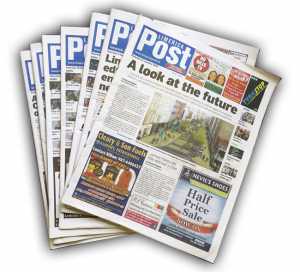 ABC publishes its reports twice a year to monitor the levels of newspaper circulation in both paid-for and free newspaper markets. Its audited circulation figures are the recognised gauge of factual newspaper circulation statistics.
The report comes at a time when the circulation in the sales of paid-for newspapers continues to decline.
The ABC figures show that sales of The Irish Examiner have declined by 5.2 per cent to 32,648. The Cork Evening Echo has seen its figures decline by 6 per cent to 11,534. The Irish Times has declined by 3.6 per cent to 74,092. The Evening Herald has fallen by 10.5 per cent to 44,317.
Numerous newspapers continue to experience falls of nearly 12 per cent in readership over the past year.
A recent report in the Irish Times claims newspaper sales have been in retreat since 2007. In the second half of that year, an average of 816,031 daily newspapers were sold each day. In the first half of 2015, that number stood at 493,913.
Traditional regional newspapers like the Limerick Leader who withdrew from ABC monitoring in 2012 were forced into massive restructuring and continue to see their circulation figures plummet. In their last published ABC figures in 2012 they were reported to have net sales of 13,420. However, industry sources now indicate that this figure has fallen to below 8,000.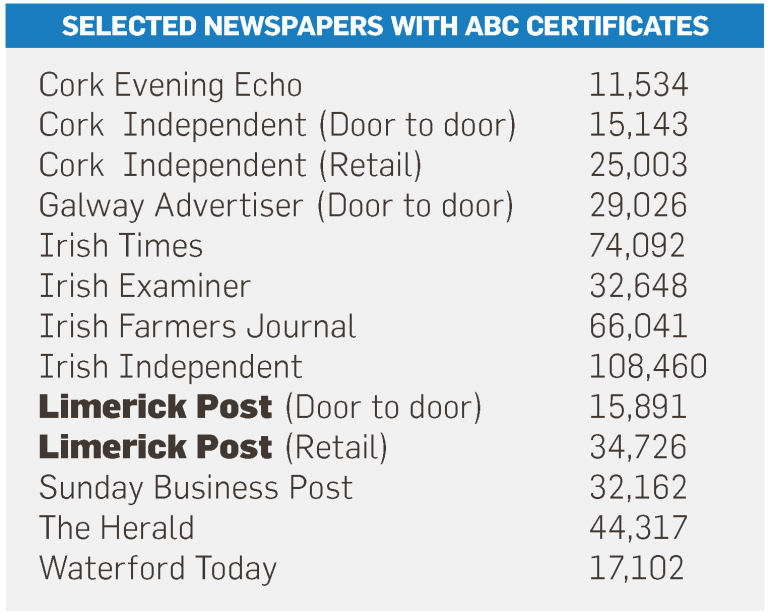 ABC also publishes sales and readership figures for all of the top national and international newspapers in Ireland and the UK.
The Limerick Post's total ABC certified door-to-door circulation has remained at 15,891 a week while  its bulk circulation, although down by 2.8 per cent, stands at 34,726 and confirms the Post as Limerick's most read newspaper.
Circulation figures for the Limerick Leader and The Limerick Chronicle have not been reported for this period.
Industry sources say that failure to report figures by newspapers that had done so in the past, is an indication of an even more dramatic fall in their circulation than was earlier feared.
Those sources also claim that regional newspapers that have opted not to be certified by ABC, are anxious to conceal plummeting sales and circulation figures in a time of crisis for the media industry.
The trend of decreasing circulation has intensified for some newspapers with several papers no longer reporting figures and  this is much in evidence in the latest results from ABC for Ireland's local paid-for newspapers.
Industry sources are placing this failure to report figures down to the continuous fall-off in circulation for many local paid-for newspapers throughout Ireland.
The ABC report, covering the period July to December 2015, confirms the continuous rate of decline for national papers.
Previously loyal readers of the paid-for newspapers are switiching to free newspapers and free local radio to get their news.
"Newspapers not certified by ABC are anxious to conceal plummeting sales and circulation figures"

Industry source
Media planners and advertisers get reassurance from an ABC certificate that confirms a newspaper's figures have been independently verified, giving comfort and confidence to the advertiser.
To checkout the latest newspaper figures online go to www.abc.org.uk.