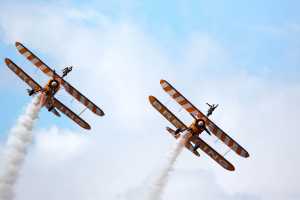 by Bernie English bernie@limerickpost.ie
AN ADVERTISING blitz in the MId West region by the Dublin Airport Authority has been branded as a cynical attempt to lure passengers away from using Shannon.
Clare Fine Gael TD Joe Carey said that the current blitz by Dublin Airport Authority on passengers from the Mid-West reflects the "clear intention by it to monopolise air travel which would be hugely detrimental for balanced regional development". 
Deputy Carey said that analysis carried out by him of the ongoing Dublin Airport led local-media advertising campaign suggests that it is engaged in an onslaught concentrated on Clare, Limerick and Galway in a deliberate attempt by the DAA to passenger grab across the region.
"When is enough enough for the DAA?", he asked, as he urged the public to show its support for the local airport by flying Shannon. 
"In the last month alone, the spending by Dublin Airport on media in the Shannon catchment, according to rate cards, would be well in excess of €150,000. They have taken one and two page adverts, amounting to a bonanza for local media in Clare, Tipperary and Galway and have put foreign holidays up for grabs on local radio.  From my research, there was no comparable spend by them anywhere else in the country. 
"What really strikes here is the scale of the campaign. It is unprecedented from what I can see and certainly is not focussed on any other part of the country". 
"I don't begrudge local media this valuable income but that is the only plus out of this. Otherwise it clearly points to one thing and that is that Dublin Airport is intent on eating every other airport up, starting with Shannon. If anything this absolutely reaffirms that Government policy to make Shannon independent was the right one as it would have been wound down by stealth otherwise".   
After being contacted by the Limerick Post the DAA declined to comment.