by Alan Jacques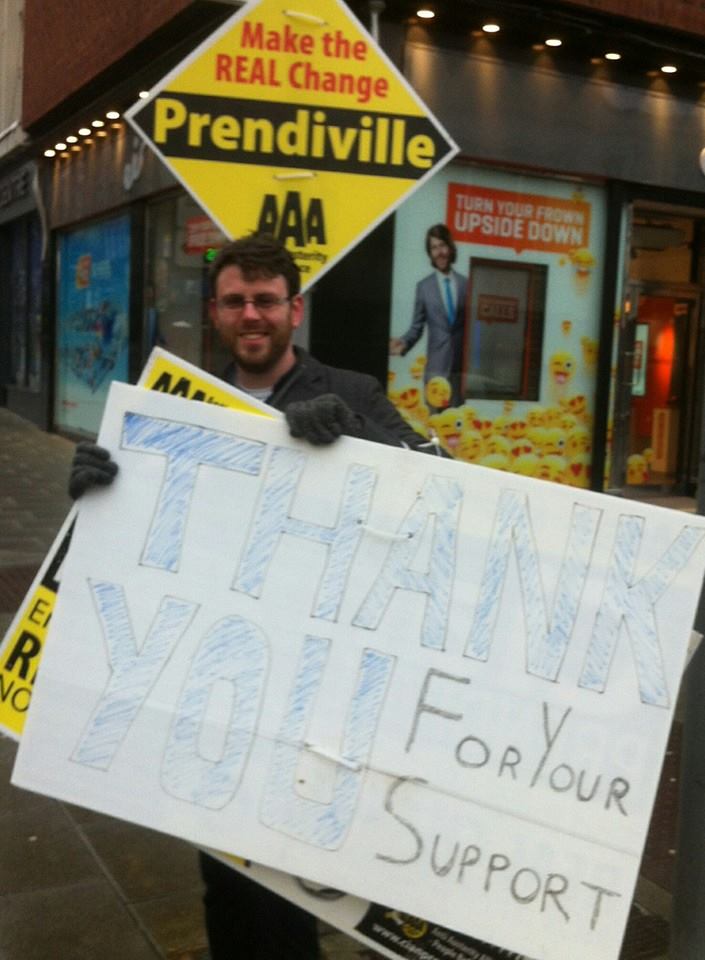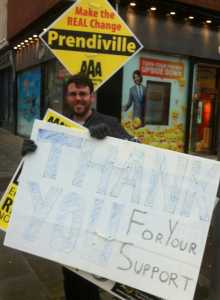 ANTI Austerity Alliance councillor Cian Prendiville who was just 278 votes short of unseating Education Minister Jan O'Sullivan in the General Election warned this week that his party are here to stay.
Cllr Prendiville, who received a total of 6,774 votes, was back out on the streets of Limerick City this Monday to thank all those who voted for the AAA.
"We are here to stay, and this election is just the beginning of a political revolution," he insisted.
"The political elite is in free fall. Their time is passing, and our political revolution has only just begun."
Cllr Prendiville also appealed to all those who voted for him and the AAA, to now take the next step and get involved in building this new movement for workers and young people by joining up.
"I see a lot of talk about how Fianna Fáil gained votes in Limerick, and obviously they did. However, far bigger than any swing to Fianna Fail was the huge swing to AAA. We can add to this the 2,500 people who gave their first preference to O'Dea, largely because they felt they owed him a favour but then voted for us as a statement of their desire for real change," he claimed.
"Don't believe the hype, this election is still Fianna Fáil's second worst election in the history of the State. In fact, they have even gone down across the country compared to the percentage vote they got in the local elections two years ago. The real story of this election is the collapse of the political elite and the huge breakthrough made by the AAA in building a real alternative," he concluded.