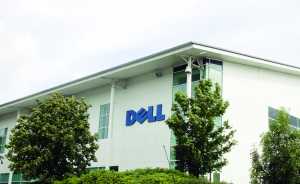 THE Dell takeover of IT hardware storage company EMC is expected to strengthen newly merged operations in Limerick and Cork as well as growing and expanding the amount of quality jobs on offer in the region.
Michael Dell confirmed earlier this week that the $59 billion acquisition of EMC Corp would go ahead. The European Commission later approved the acquisition of EMC by Dell, under the EU Merger Regulation.
Dell employs around 2,500 workers at sites in Limerick, Cork and Dublin, while EMC employs over 3,000 people, mainly in Cork and 50 more in Dublin. Its sister company, VMware, employs 750 people in Cork.
Ireland South Fine Gael MEP Deirdre Clune said that the new merged operation should strengthen Dell and EMC bases in Cork and Limerick and allow them to grow and expand the amount of quality jobs on offer.
"I would think that both companies have long and proud associations with communities in both Limerick and Cork and I would expect that they will continue as quality employers in the region.
"The Commission have said that they are confident that the acquisition will have no adverse effects on customers and I welcome that," she said.