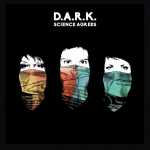 D.A.R.K. is an intriguing collaboration between Dolores O'Riordan (The Cranberries), Andy Rourke (ex The Smiths) and New York songwriter/producer/ DJ Olé Koretsky. The origins of D.A.R.K. is a DJ-mixing project between Koretsky and Rourke. A chance meeting between Dolores and the ex-Smiths bass player led to Dolores working with the original demos and in a few instances, completely re-imagining some of the songs.
The result of this collaboration is the album 'Science Agrees' due out May 27 on Cooking Vinyl. The first taster from the record is 'Curvy' which deals with isolation, disconnection and rebirth over a New Order influenced backing track.
Sign up for the weekly Limerick Post newsletter
D.A.R.K. will play live in Dolan's Warehouse, Limerick on Friday May 13.