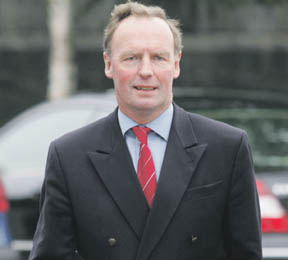 A #LIMERICK mother is to serve a prison sentence after an appeal court affirmed her conviction for failing to send her son to school.
Following several hearings before Limerick District Court, the mother of three teenage children was convicted and jailed for one month over the poor attendance of her 16-year-old son.
Last year, the 44 year-old woman was warned by the district court judge that her son's school attendance had to dramatically improve or she faced prison.
A prosecution was brought by TUSLA, the Child and Family agency, as the 16-year-old teenage boy had missed 23 out of 26 school days in first term of 2015.
Attendance improved briefly but at the close of the school term last year, his absence was running at more than 76 per cent.
TUSLA said it instigated legal proceedings because it was of the view that matters had "reached the end of the road" and that the situation was "not going to improve".
Solicitors for TUSLA said that "Perhaps the only thing that will make a difference is a conviction."
The woman  was subsequently convicted of breaching the Education (Welfare) Act 2000 and one month jail term was imposed in March this year.
She immediately lodged an appeal and a stay on the prison term was imposed until the matter was heard by the Circuit Court.
However when she failed to appear before the court on Tuesday, Muiris Gavin solicitor for TUSLA said that the situation had further declined since the conviction as the boy now had a 100 per cent absenteeism rate from school.
It had been hoped that he would have engage with Limerick Youth Service but he had failed to do so.
Mr Gavin said that "all possible services" have been made available to the defendant and her family.
Defence solicitor Sarah Ryan said that the mother "just can't get her son to go to school" despite her best efforts.
She said the situation was more difficult given the absence of a male figure in the household who the teenager respects.
Having read the file, Judge Tom O'Donnell remarked that "the situation has gone from bad to disastrous, despite the level of indulgences given by TUSLA, the school and many other agencies".
David McHugh BL for the mother sought that court grant one more indulgence and adjourn the case until next May.
Prosecutions in relation to the attendance of the woman's two teenage daughters were also before the court but they were adjourned to see if the situation could improve.
The girls, who are aged 15 and 13, have both missed more than a third of all school days during the current academic year and have been late on numerous occasions.
Striking out the appeal Judge O'Donnell said that "the child here is the biggest loser – the matter is too serious and has gone on for too long".