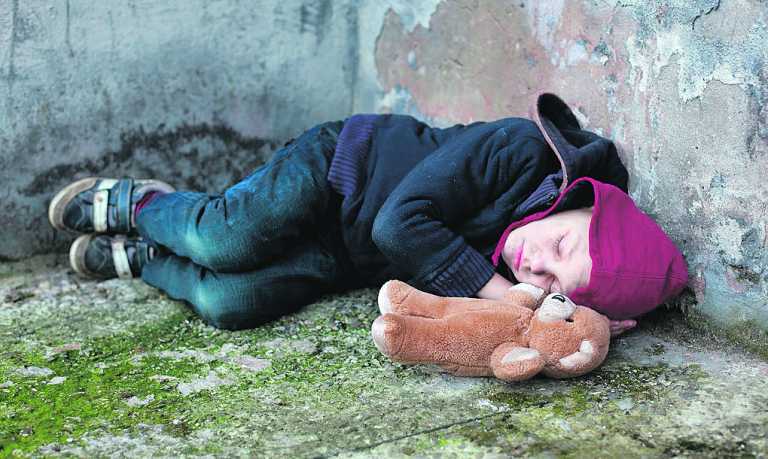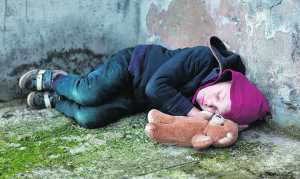 At least 30 children were homeless in Limerick at the end of February.
According to
 figures from the Department of the Environment,
220 adults and 36 children were homeless in Limerick and Clare between February 22 and 28. 
With 207 of the homeless adults recorded as being in Limerick, it is estimated that at least 30 Limerick children were without a home and this does not take account of the those forced to stay with relatives or family friends.
Most of the adults were in the 25-44-age category and the figures also reveal that 13 of them were single parents. Men outnumbered women by 2 to 1 and the majority were housed in supported temporary accommodation including hostels with onsite professional support.
Barnardos, Ireland's largest independent children's charity, maintain that homelessness has an impact on children's social, emotional and physical wellbeing.
"Emergency accommodation is not suitable for families. It can be very stressful with parents and children living together in one room with no space to cook, play or do homework," Barnardos policy development officer Niamh Kelly told the Limerick Post.
She said that while the homeless figures are still rising, there is also a "hidden crisis" with families staying with other family members.
"In some cases, there can be up to 15 people in a three-bed house. This causes stress and family discord, which can then lead to relationship breakdown.
"Families are also living in unacceptable accommodation. They see on the news what is happening out there so they accept whatever accommodation they can find just to have a roof over their heads and then scrimp on food and fuel to pay high rents," Miss Kelly explained.
According to Limerick Sinn Fein TD Maurice Quinlivan, figures for those experiencing homelessness are not representative of the true picture.
"Figures reflect those that are living on the street or engaged with homelessness services. It does not account for families or individuals who are 'couch surfing' with friends or relatives, nor do they reflect the significant numbers of people who are at serious risk of homelessness.
"There is a spectrum of homelessness, ranging from those who are struggling to keep a roof over their heads, to those who have been forced to rely on services or sleep rough. The numbers of people in emergency accommodation in Limerick city is startling."
However, the Limerick TD warns that if the people who are currently struggling to pay mortgages or rent are not supported by clear government policies, this figure will continue to reach unprecedented levels in a very short period of time.
"Because of the failure of the private market to provide affordable accommodation, many individuals and households have been pushed to join the local authority waiting lists. An immediate focus is needed to tackle the unacceptable local authority waiting list at both ends.
"The top priority must be to address the needs of the most vulnerable. These people were well served by the local authority in the past. However, the State cannot continue neglecting those at the bottom of the list. those who are just managing but will never have the option of escaping the private rental trap. We must have a housing strategy that delivers a holistic solution," he said.
by Alan Jacques
alan@limerickpost.ie