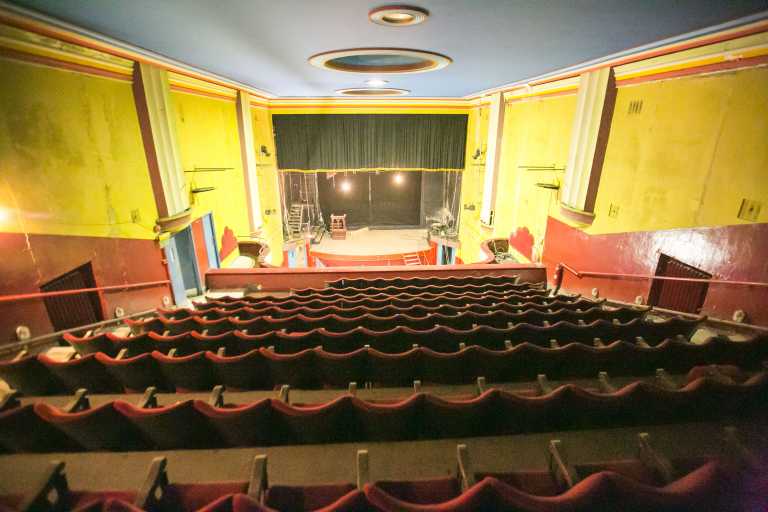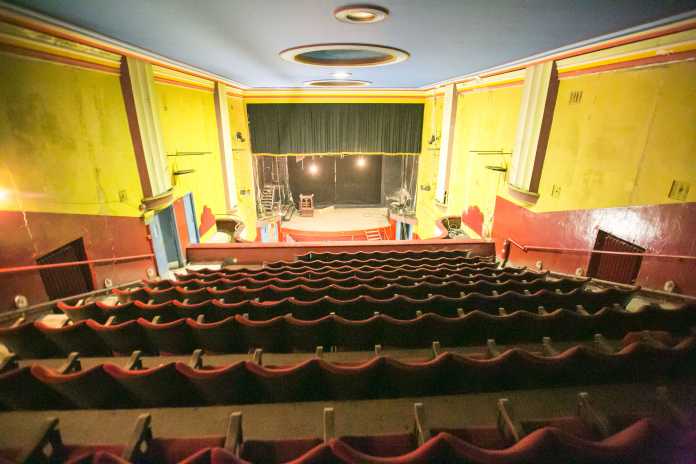 THE Eurovision episode of Father Ted was filmed in Limerick's Theatre Royal. Patrick Pearse also roused volunteers in the same hall. Oscar Wilde delivered a talk on his personal impressions of America here and The Cranberries took to its stage after selling their first million records Stateside. There is now plans afoot for a four-screen cinema and digital hub. Limerick Post reporter Alan Jacques recently visited his old haunt.
I STAND centrestage in a landmark building in the heart of Limerick City and breathe in its rich history and consider all those who have tread its boards.
In the year of 1916 Centenary commemorations, it is almost impossible not to conjure up images of Patrick Pearse rousing volunteers in this same hall more than a hundred years ago.
On the same cold Sunday night back in 1914, Roger Casement, another founding father of the Irish Republic, was also present.
The walls of the Limerick Athenaeum at 2, Upper Cecil Street are steeped in history. Since it was built in 1833, it played a pivotal role in Limerick life for more than 150 years, drawing the community together to laugh, love, learn and dream.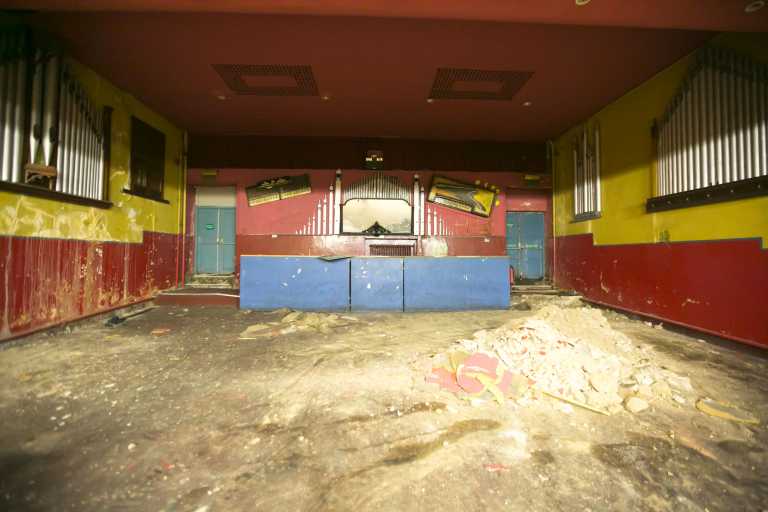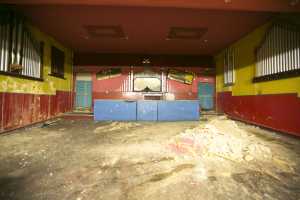 The venue has served many purposes down the years as an art school, lecture hall, library, theatre, cinema and live music venue.
Sadly, the doors of what was known in its last incarnation as the Theatre Royal have been closed since 1997.
In its heyday, Limerick Athenaeum played host to an impressive range of luminaries from Oscar Wilde to Maud Gonne, Catherine Hayes and John McCormack.
While in more recent times everyone from The Cranberries to The Corrs, The Prodigy and Boyzone have plied their musical wares here.
A church pulpit is curiously placed over on the corner of the stage. I am told it was a prop left over from one of two 'Father Ted' episodes filmed in the Theatre Royal. It was on this very stage that Fathers Crilly and McGuire crooned their way through 'My Lovely Horse' in that unforgettable Eurovision episode.
Most of us of a certain vintage will also have very fond memories of the venue as the Royal Cinema. I can remember being brought to see Franco Zeffirelli's epic 'Jesus of Nazareth' here when I was just six-years-old.
I asked photographer Brian Gavin of Press 22, who joins me for this trip down memory lane, about his recollections of the old movie house.
"Oh, I remember it well. I loved Westerns and my father used to take me to see all the John Wayne movies here," Brian recalls.
"We knew it as the flea market. You'd be itching all over after coming to see a film at the Royal. You'd have to be deloused when you got home."
Interestingly, Declan McLoughlin of Limerick Film Archive, and Dave Burns, director of The Royal Project, both remember 'Raging Bull' as the last film they saw at the city centre cinema. The film, a classic, stars Robert De Niro in Martin Scorsese's emotional tale about a self-destructive boxer.
Speaking of pugilists, the venue has taken a real pummeling in the last number of years. The harsh winter of 2010, which caused pipes to burst, delivered a severe body blow leaving the hall's wooden floor buckled, uprooted in places, and in serious disrepair.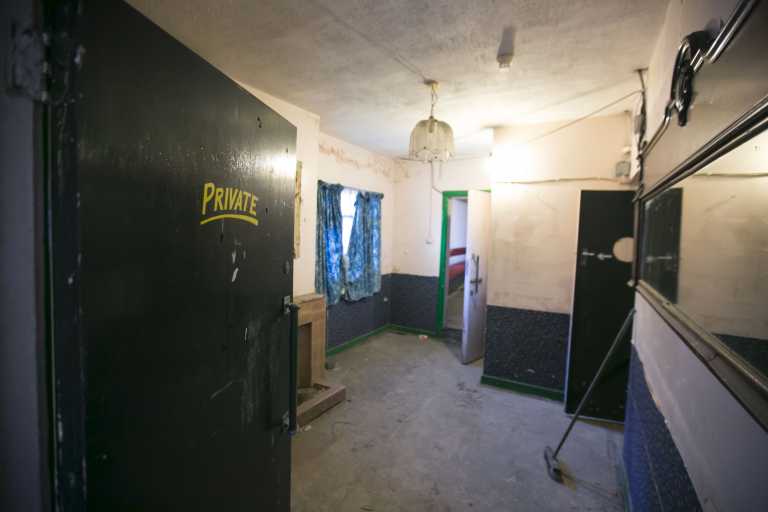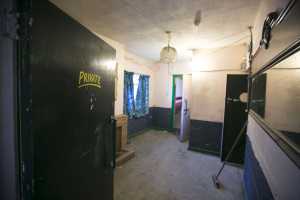 That said, if Declan and Dave have their way, the Royal could, one day in the not so distant future, rise like a beautiful, fiery phoenix to relive some of its former glories.
Their plan is to transform this desolate relic into a vibrant four-screen cinema, café/bar and digital hub that would bring much-needed life back into the city centre. The cost of realising this wonderful dream comes in at around €5.9 million — €12 million less than proposed for the controversial footbridge over the River Shannon.
It may not make any of the 'greatest movies of all time' polls but as it turns out, the last film screened at the Royal was 'Police Academy 2'.
As I walk around one of my favoured city hangouts of the mid-nineties, the memories come rushing back. I vividly remember my old pals, Limerick band 'The Hitchers', launching their debut album 'It's All Fun and Games 'Til Someone Loses An Eye' here back in 1997 to a full house and real rabble-rousing party atmosphere.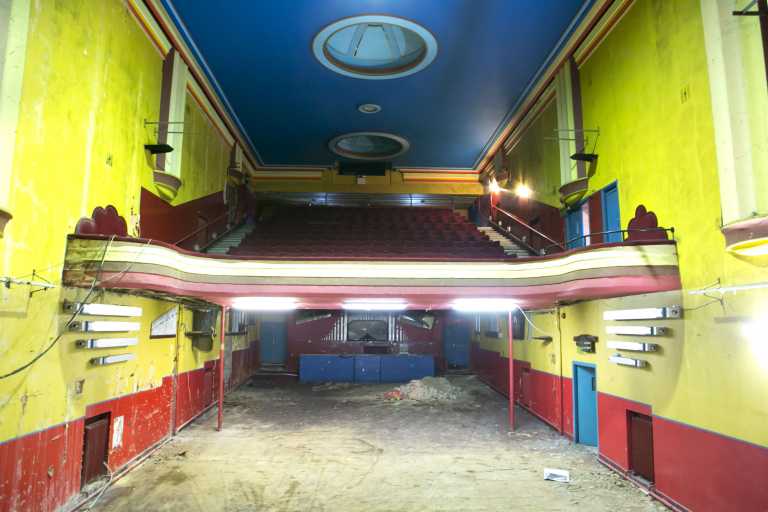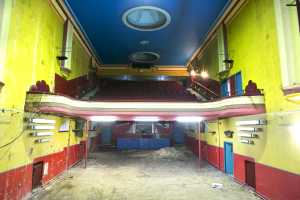 In the main foyer, a poster advertises a Picturehouse concert at the Theatre Royal on a bygone Sunday June 29 to promote their single 'Heavenly Day'. Another talks up Billy Nasty, who performed here on Friday August 27, 1997, as "the UK's number one Techno DJ".
A condom machine looks forlornly down from the wall of an upstairs toilet in this boogie wonderland. Once upon a time, it dispensed 'sensual, ribbed and coloured' variety packs to randy concertgoers with their minds on making sweet music of a different kind.
In the dressing room, a flood of images come out to greet me from an antique mirror as I revel in a moment of nostalgia in these cosy backstage quarters. I can still picture former proprietor, the affable and charming Seamie Flynn, walking these corridors, greeting musicians and patrons as if into his home.
Sitting on the bar in the main hall, an unopened bottle of Corrib Ginger Ale still waits patiently for a stiff drink to come along and liven things up.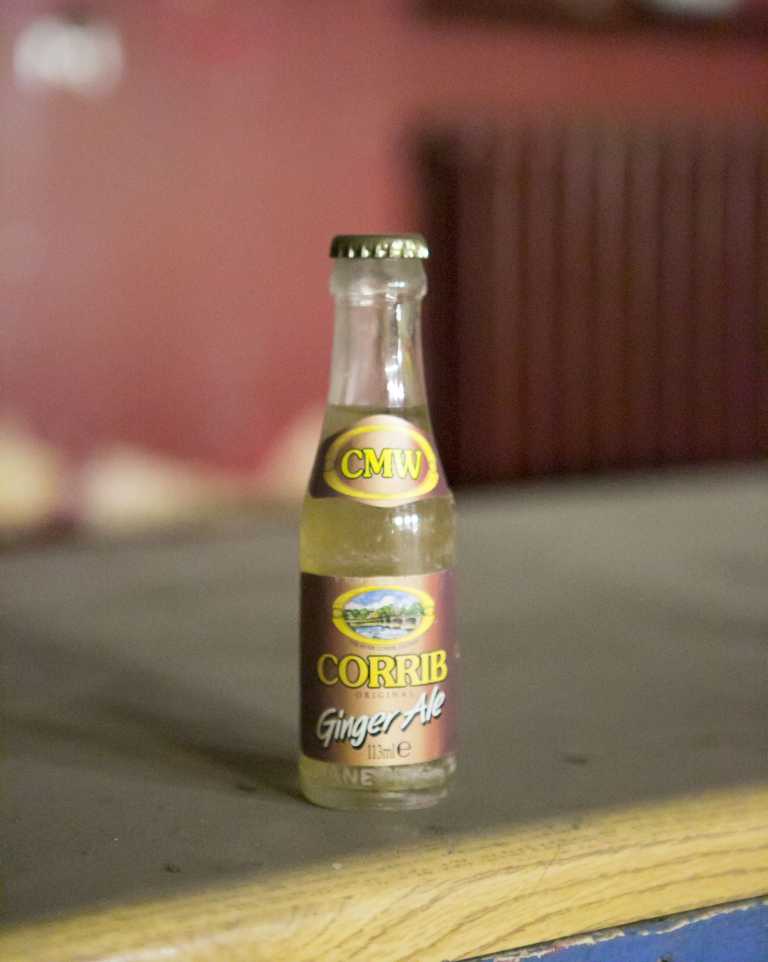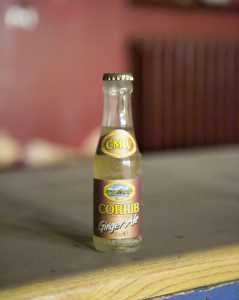 Posters and fliers that litter the venue tell their own tales of raucous musical capers from the likes of Sharon Shannon, The Spice-ish Girls, Slackjaw and the Australian Pink Floyd.
These walls are filled with music, memories and laughter. Hopefully one day soon they will ooze vitality once more.
It would be a Royal shame if they don't!
by Alan Jacques
alan@limerickpost.ie