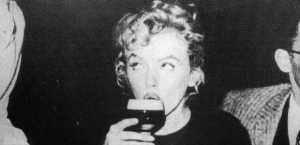 THE CATERING businesses at Shannon airport, which includes the legendary bar named after the man who invented the Irish Coffee, is being put out to tender.
After 70 years of serving drinks to names such as Marylin Monroe, Sheridan's Bar is to come under the management of a new company, with the airport catering facilities both landside and airside are to be put out to tender.
The bar was named after Joe Sheridan, a former Shannon chef, who invented the now famous coffee when he was working at the Foynes Flying Boat base in Limerick. Foynes now celebrates the invention with an Irish coffee festival every year.
Acting Chief Executive of the Shannon Group, Mary Considine, said that the group and the airport are "spreading the net as wide as possible," inviting restaurants, gastro-pubs and caterers to all throw their chefs' hats in the ring.