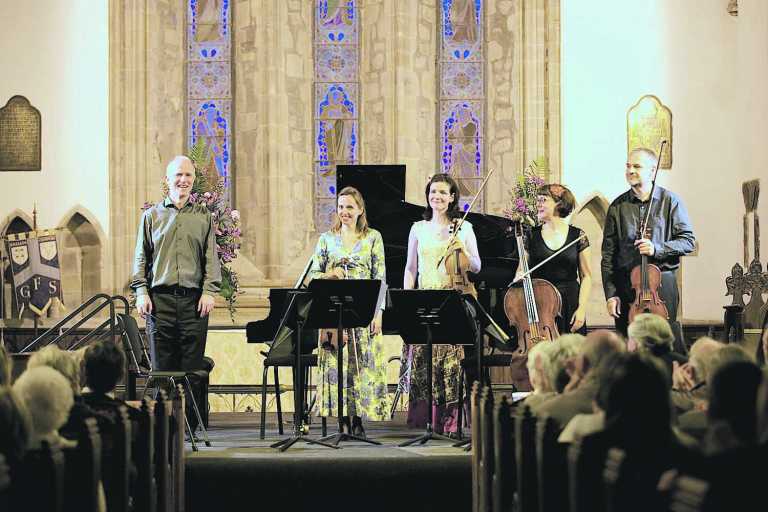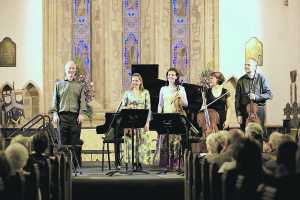 A STRENGTHENED Killaloe Chamber Music Festival (KCMF) opens out for a fourth year, the weekend June 10-12 with a programme of baroque, rattle and roll.
Evening concerts will take place in St Flannan's Cathedral but look also to The Shed out the back of Woods Bros Café in the village. This is the casual, friendly venue for morning music, a musicologist's talk with strings and the late festival club each night.
Words from Daphne Henderson, 2016 chairperson of the volunteer committee that has keyed KCMF "in people's minds as well established it on the calendar for the year for concert goers.
"This year's festival is going to be wonderful – we have an amazing programme apart from Finghin Collins. There's not a weak link to it".
For her, the highlight will be "a new departure for us. The Far Flung trio of Katherine Hunka, Malachy Robinson and Dermot Dunne will play music from the movies along with a screen backdrop in the cathedral showing extracts from 'Schindler's List', 'Cinema Paradiso' and so on. Films appropriate to the setting, of course".
Forget the stuffy, dusty mantle of formality.
On Saturday June 11 at 11am in Woods Bros, the duo Bangers and Crash play music to coffee and shortbread served on the house. Sunday 12 sees Mary Immaculate's Dr Michael Murphy, a double bass players, give a talk on music from Baroque to Romantic, again 11am at this venue (€10).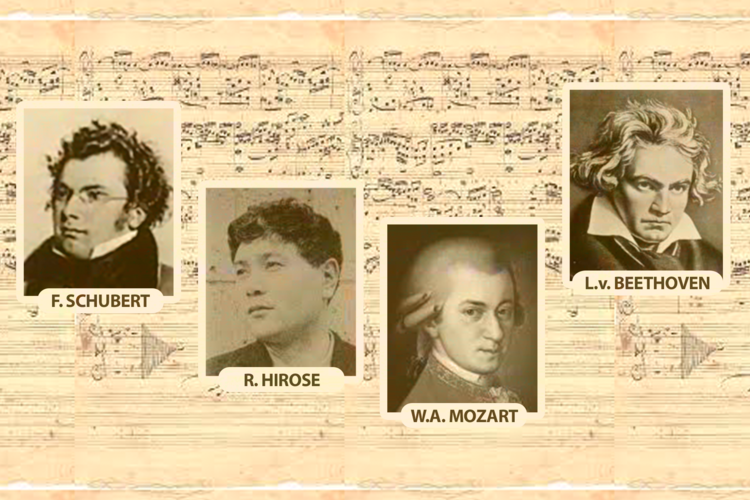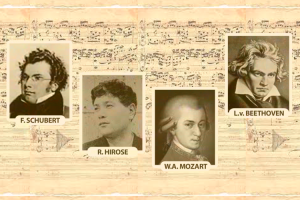 Nightly, the Festival Club will gather in the audience and the performers over a glass of wine and hot sup.
Children are feted on Sunday 12 at 3pm for the 'Let's Play Together' concert in St Flannan's with the ICO's Diane Daly, "who has a wonderful way with kids. This will be very much a showcase for the children from Music in the Glen school and Munster Music Academy.  What I think is fantastic about it is that these are the stars of the future".
Joachim Roewer is artistic director throughout each of the three day's offerings. It's a given there is a solid programme of music underpinning the fun, with Baroque the theme for opening night, June 10.
On to Classical for Saturday evening 8pm, followed by Far Flung at 10.30pm. Sunday's closing event is built around Finghin Collins for Rachmaninoff and Chopin, 8pm and there's a string octet for Bruch's exquisite composition.
Tickets through www.glor.ie and full programme details on killaloemusicfestival.ie; supported by RTE lyric fm