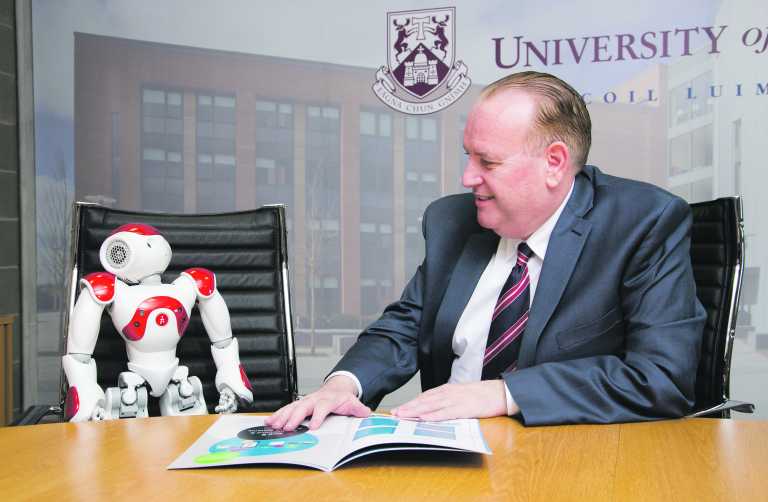 ROBOTS taking over the world might be the stuff of schlocky B-movies.
However, according to Professor Mike Hinchey, director of Lero, the Irish Software Research Centre at University of Limerick, automatons will threaten traditional occupations.
But other than being made redundant by cyborg overlords, technology will create new types of job opportunities, Prof Hinchey has predicted.
"Some experts have warned that the rise of robots could lead to unemployment rates of more than 50 per cent over the next 30 years. Major advances, for example, in driverless cars mean that today's kids are unlikely to find work as taxi drivers but other types of jobs will be created," he explained.
"Back in 1979, computer scientist and psychologist Dr Christopher Evans forecast that by 2000 as a result of the computer revolution we would be working a 20-hour week and retiring at 50 as machines replaced work. While he was uncannily correct in many of his predictions, including driverless cars and smart watches, the anticipated impact on jobs and leisure did not happen."
A big challenge, Professor Hinchey maintains, is to replace traditional manufacturing and manual labour jobs.
"We must look to educate people differently in order to prepare today's schoolchildren for the new world of work. For example, modern technology means that it is less expensive than ever to establish your own business and the curriculum should include courses in entrepreneurship."
He also said that a real threat from robots is a global arms race in the development of autonomous weapons that use Artificial Intelligence (AI).
"There should be a worldwide ban on offensive autonomous weapons that are beyond meaningful human control," he added.
by Alan Jacques