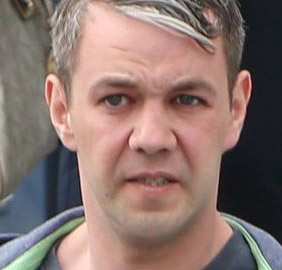 A MAN who is accused of forcing his way into a Limerick house and assaulting a man while carrying a large butcher's knife has been remanded in custody after he was refused bail by a District Court judge.
Liam Keane (31) with an address at Singland Gardens, Singland in Limerick was charged with trespassing at the home of a couple and their young daughter at St Senan's Street in St Mary's Park, Sunday May 29 last.
In a contested bail hearing before Limerick District Court, Garda Orlaith Ryan said that it would be the State's case that Liam Keane forced his way into the house at around 7pm.
Carrying what was described as a large butchers knife, Keane began to search upstairs bedrooms in the home according to gardai.
It is further alleged that Keane entered the room of the 14-year-old girl and pulled down the bedsheets before leaving to search another room.
There, he found a man and his pregnant partner in bed and gardai say that the man was assaulted.
Garda Ryan said that the occupants of the home were all in extreme fear and that he family has now moved out of the area.
Their whereabouts is only known to gardai, the court heard.
The State, according to Garda Ryan, was objecting to bail being granted to the accused.
The objection was on a number of grounds, including fears that he would interfere with witnesses and commit further serious offences if granted bail.
Keane, the court heard, was described as a volatile individual.
It is the garda understanding that the incident at he house on St Senan Street arose out of an earlier incident where emotions and tensions were said to be running extremely high.
Judge Marian O'Leary agreed with the garda application and bail was refused with Keane remanded in custody until June 21 for the directions of the DPP to be made known to the court.