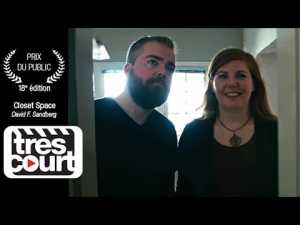 LIMERICK Post covered the 18th Tres Court International Film Festival here on June 3, its annual success fanned by Alliance Francaise Limerick.
A series of winners in animation categories, etc. are voted by the viewing public simultaneously throughout 90 cities across the world and each audience member's ballot paper of three votes is calculated by spreadsheet.
According Anne Blondelle, capable coordinatrice culturelle to AFL who set up Tres Court for Ireland in Limerick with Maria O'Brien-Hensey, the Limerick pick with most votes was 'Bingo!'
Film maker of this comic ultra-short was Utrecht's Patrick Shoenmaker.
All votes from participating countries are submitted to Paris HQ, making 'Closet Space' by David F Sandberg (Los Angeles) winner of the Public Prize 2016.
See the breakdown of detail on www.trescourt.com/limerick to appreciate what films were favoured per city and/ or per country.