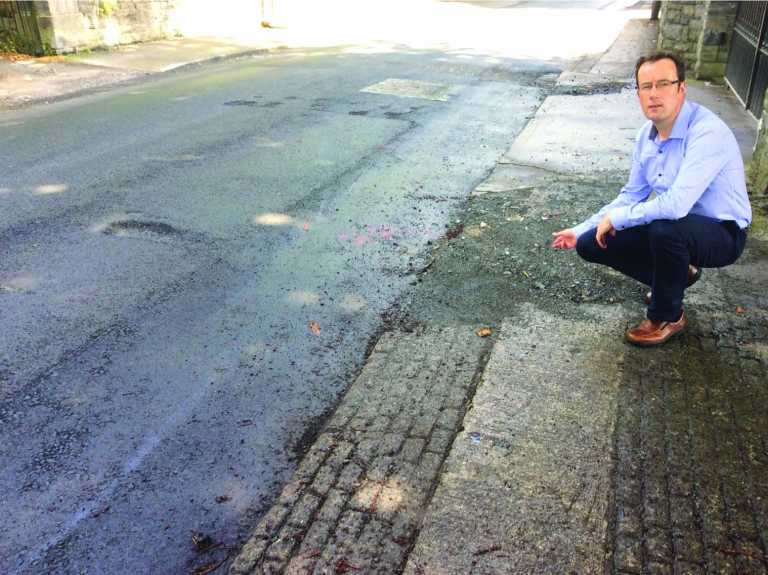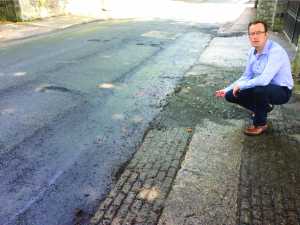 LIMERICK City and County Council's director of service with responsibility for water services, Caroline Curley, has been called to brief councillors on any discussions that may have taken place with Irish Water and their contractors for opening and reinstating the city's road network.
Labour Party councillor Joe Leddin claims that while members of the public welcome the ongoing replacement of old porous lead pipes throughout the city, which in effect reduces water leakages and improves public health, the performance of the sub-contractors is nothing short of "disgraceful".
"The failure to reinstate public roads and footpaths to an acceptable standard is now presenting serious health and safety concerns as insurance claims are mounting arising from shabby workmanship," Cllr Leddin told the Limerick Post.
"The non-replacement of road markings such as stop signs or yellow lines is now common practice throughout the city," he claimed.
Leddin also makes out that roads that were recently re-surfaced and upgraded as part of the Smarter Travel project have also been subject to "what can only be described as total and utter destruction".
"We simply cannot tolerate a situation where-bye third party contractors can go about the city digging up the roads at all hours of the day and weekend and answerable to no one only to leave a trail of destruction behind them."
Limerick City and County Council says that it has raised the concerns expressed by its councillors about the impact of current water main replacement contract works at a number of locations throughout the city recently.
"In response, Irish Water has said that the protection of the health, safety and welfare of the public is a top priority for them and that they are committed to implementing the highest health and safety standards in all their construction contracts," a statement from the local authority explained.
The current €6.5 million project to invest in Limerick City's water mains will see the replacement of 11.1km of problematic water mains, the decommissioning of 13.4km of problematic shared lead service pipes and the replacement of 1,914 customer service connections in various locations around the city.
"The works necessarily involve temporary reinstatement of the roads and footpaths and these are reviewed and attended to by the contractor on a daily basis. When the laying and testing of the water mains and the associated services and works are complete, the contractor then carries out the final permanent reinstatement of the road or footpath to match the existing surface of the road.
There is an unavoidable time lag between the initial temporary reinstatement and the final permanent reinstatement when weather conditions and traffic can occasionally cause temporary deterioration on the road or footpath surfaces, however these are dealt with by the contractor as they arise," the council stated.
Permanent road reinstatement is now complete on the South Circular Road, Kileely Road, Shelbourne Road Lower and Clanmaurice Avenue, while it will commence this week at Revington Park and next week at Shelbourne Avenue, Farranshone Road, Summerville Avenue, Canal Bank, Lynwood Park and Rossa Avenue.
Permanent footpath reinstatement has been completed on Shelbourne Avenue and Lynwood Park, is underway at Farranshone Road and St Mary's Park and is due to start this week at Clanmaurice Avenue.
Irish Water says that on completion, the works will reduce leakage in Limerick City by an estimated 11 million litres of water per week (saving water equivalent to the capacity of four and a half Olympic size swimming pools every week).
Ireland's national water utility insist that the project will deliver significant improvements in network performance and level of customer service in terms of water quality, supply pressure, security of supply, fire flow capacity and operational pressure to householders and businesses in Limerick City.
"The project team is working to ensure that householders and businesses are advised of any works in their area in advance. Notifications continue to be issued to customers in advance of interruptions to water supply and in advance of temporary traffic management associated with the works. Contractors contact details are routinely provided in these notifications to allow for direct contact from householders/businesses as necessary," an Irish Water spokeswoman said.
by Alan Jacques