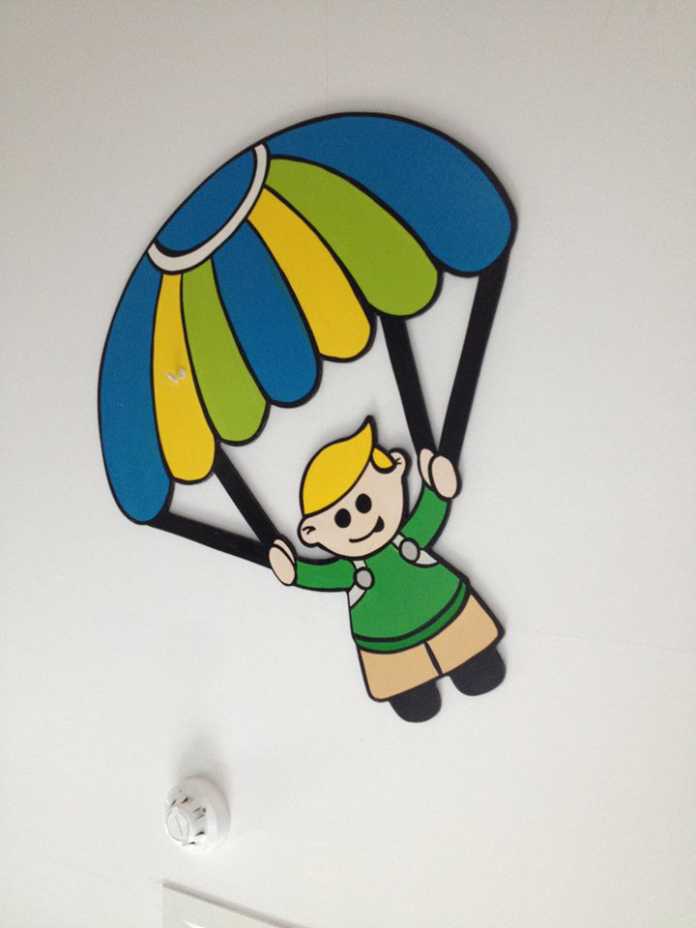 A TWO-year-old boy critically injured after falling from the sixth floor of a hotel in Limerick is expected to make a full recovery, it has emerged this Thursday morning.
Neil Shanahan was in the fight of his has young life after a fall from the top floor of the Strand Hotel left him in a critical condition in Temple Street Children's Hospital in Dublin.
Sign up for the weekly Limerick Post newsletter
Michael and Martina Shanahan from Farranshone have been at the bedside of their little boy Neil who was seriously injured shortly before 1pm on Saturday.
On Wednesday night, Neil's mum Martina said she was "overwhelmed" by the love and support she has received since the tragic accident.
The toddler had been with his family who were attending a summer coffee morning organised by a local Residents Association when he wandered off.
The function was held on the ground floor but unknown to those searching the immediate area, little Neil made his way into a lift and managed to get to the sixth floor where he climbed out onto a balcony before falling.
In a Facebook post, Martina shared an photo of a wall hanging over her son's bed at the Intensive Care Unit in Temple Street Hospital.
The wall hanging shows a little boy with a parachute.
"This is the image above our little boy's bed at the Intensive Care Unit in Temple Street. Neil fell six stories on Saturday from the top of the Strand Hotel and despite sustaining serious injury we are pleased he is now stable," Martina wrote.
"We are overwhelmed, yet again of the amazing love and support of a wonderful family and many friends and neighbour's. Prayers of healing at St Munchin's Church Thursday at 6pm, With much love in our hearts Mike and Martina xxxx"
"It seems he went straight into the lift and somehow managed to get to the sixth floor where he got out onto a balcony and climbed out onto the hotel sign from where he tragically fell," said one source.
He suffered multiple internal injuries and fractures as a result of the fall.
Eyewitnesses say that they saw the toddler hanging from the sign on the hotel's riverside facade before falling on to patio furniture 20 metres below narrowly avoiding an impact with the concrete paving.
Neil was initially cared for at the scene by a doctor who happened to be in a nearby hair salon and was then taken to University Hospital Limerick.
Over the weekend, he was transferred to Temple Street hospital.
However this Thursday, it has emerged that Neil, who suffered multiple injuries, is expected to make a full recovery.
As the gardai investigation continues, a hotel representative said their thoughts and prayers are still with the Shanahan family.
Limerick TD Willie O'Dea was walking near the hotel shortly after the accident and said that "Everyone was in a complete state of shock and our thoughts and prayers are with this little boy's family.
"It was an awful shocking thing to happen especially for those who witnessed it," he added.
Well known hairdresser Niall Colgan, who runs a salon underneath the Strand Hotel, took to Facebook to say it had been a "very upsetting afternoon in O'Callaghan Strand".
He praised a client of his for coming to the child's aid while waiting on an ambulance.
"She is a well-known and respected doctor who may have been instrumental in those few minutes," he wrote.
Tributes have also been paid to staff at the Strand Hotel who were described as being "outstanding" in their response to the tragic events.
There has been an outpouring of support for Neil and his family through social media, from those who were in the area at the time as well as many others offering support as events unfolded.
Newly Mayor Kieran O'Hanlon said he has received many calls to his office from people concerned about the welfare of the little boy.
"It is a living nightmare for his family. Sometimes we believe in miracles, and hope he will pull through."
The mayor – a father-of-four and a grandfather to two toddlers – added: "Parents can do everything they can to mind kids, but you turn your back for a minute and they are gone. It's very hard. It is so difficult."