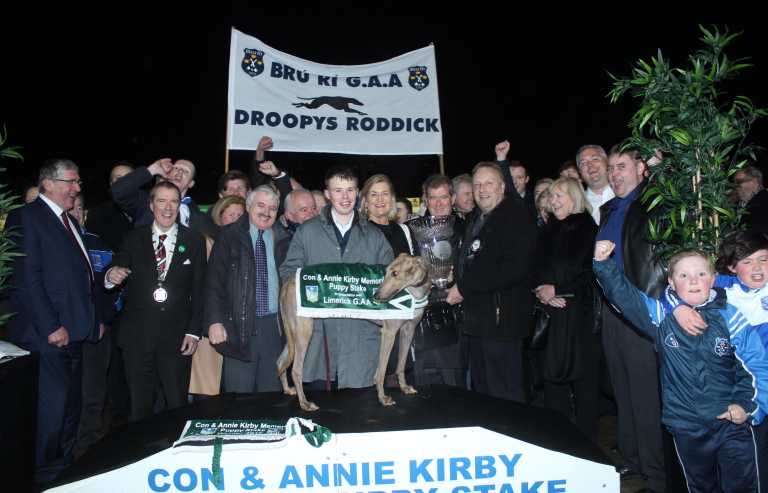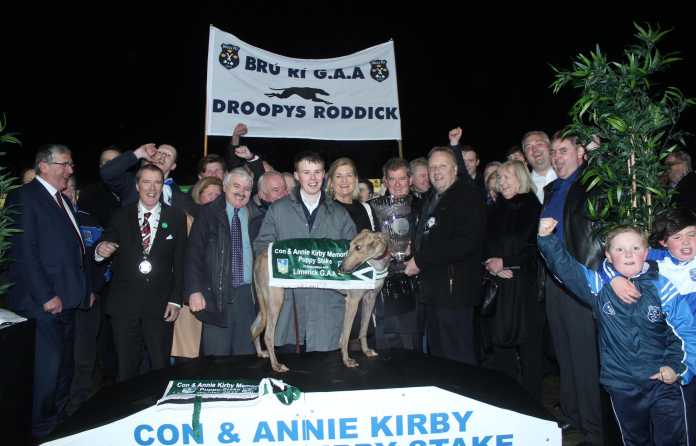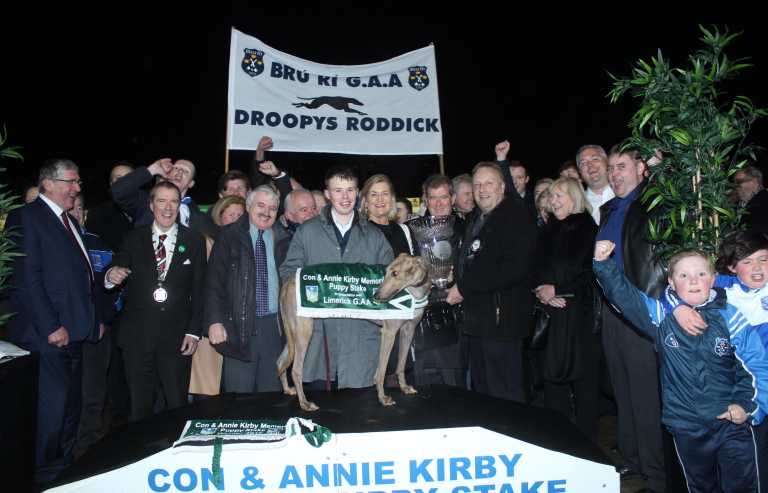 THE WORLD'S Richest Puppy Race, the Con and Annie Kirby Memorial, is set to return to Limerick Greyhound Stadium in 2017 following a detailed review of the event with the sponsors, Noreen and JP McManus. The 2016 event, which ran over 5 weeks in March and April, was the most successful to date with a 12% increase in attendances and a reach of over half a million on social media.
The sponsors will also be continuing their GAA Nominators competition, which matches Limerick GAA clubs to competing Greyhounds and awards the six finalist Clubs a share in a €20,000 prize fund each year. Along with their €10,000 prize, the winning club also receives a free fundraising benefit night at Limerick Greyhound Stadium.
IGB Chairman Phil Meaney commented; "We are thrilled that Noreen & JP McManus have confirmed the renewal of their sponsorship of this fantastic Puppy event at Limerick Greyhound Stadium, and are extremely grateful to them for their continued investment. Over the past 4 years, the event has recognized and rewarded the good young stock of the racing industry, with the winners all going on to make their mark in the sport. The 2016 event was our most successful to date receiving tremendous support from the Greyhound Racing and GAA communities alike. I'm looking forward to 2017 already."
Previous winners of the Con & Annie Kirby Memorial:
2013 Greyhound: Roxholme Bully GAA Club: Monagea
2014 Greyhound: BoyleSports Hero GAA Club: Galbally GAA
2015 Greyhound: Cable Bay GAA Club: Fr. Casey's
2016 Greyhound: Droopys Roddick GAA Club: Bruree GAA
The Con and Annie Kirby Memorial, which was first run in 2013, offers a prizefund of €160,000 to the competing Greyhounds. To date, €720,000 in prizemoney has been awarded to Greyhound and GAA Club winners. The event is named in memory of Noreen McManus' late parents.