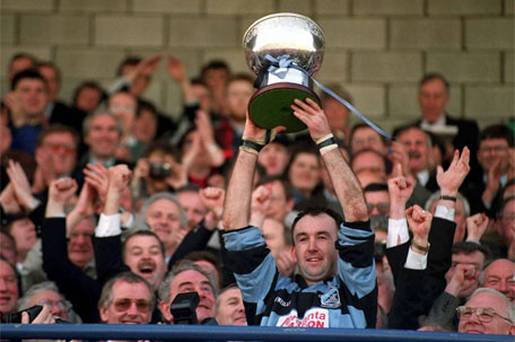 Limerick is a city that is famous worldwide for its proud rugby tradition. Intense rivalries on the pitch have led to great stories and friendships off it. Over the next seven weeks, Daragh Frawley will give an insight into Limerick's seven senior All Ireland League clubs. First up are nine-time AIL winners, Shannon. 
"I WAS fortunate enough to play for Munster for three seasons, getting my first cap when I was 36 years of age, and my last at 39. I played against Australia and Tonga and toured all over, but nothing came close to playing with Shannon in the All Ireland League.
Those are the words of incoming Shannon Rugby Club president Noel 'Buddha' Healy who has been at the club for 50 years.
Founded in 1884, Shannon are considered by many as an institution rather than a club and with nine AIL titles between 1990 and 2009, it is difficult to argue.
Last year's President and life-long Shannon man Tadgh Crowe has many fond memories stretching over his 50 years at the club, but explains that it hasn't all been plain sailing.
"I remember the 1960 Munster Senior Cup final win, the first time we won it, and thought if we did this once every ten or 15 years we would be happy.
Success was intermittent but when the AIL came about in 1990, things began to change."
GLORY DAYS
Both Healy and Crowe recall that in 1990, "the glamour rugby" was in Leinster and Ulster. The Munster teams brought cup rugby and a doggedness to the AIL stage.
"Malone came down to Limerick first to play us and they were a very fancied side in 1990, but we beat them and that created a hunger.
Young Munster and Garryowen won that day too and it was huge for Munster rugby. From then on, it was essentially cup rugby every Saturday", said Healy.
It was indeed a signal of intent from Shannon as well as the other Limerick teams and, according to Crowe, they used the AIL to show what Limerick rugby was about.
And they more than did that. In the first decade of the AIL (1990-2000) only one team outside of Munster got their hands on the trophy.
The kingpins of that era, Shannon won four consecutive AIL titles between 1994-98.
Buddha Healy recalls the famous Mick Galwey saying prior to the five-in-a-row attempt that they had an opportunity to go where no other team has gone.
While they may have missed out on the five-in-a-row, there would be plenty more AIL silverware to come after the millennium.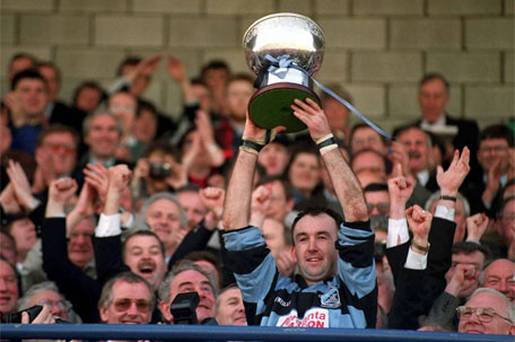 The 1996 Double.
Suitable stories from way back when are few and far between. When I asked Buddha Healy for a tale, he replied  "Stories about the lads? I want them to stay friends with me"!
After careful consideration, one story that sticks out is well worth hearing.
"I'll never forget the first Munster senior cup and AIL double in 1996. Niall O'Donovan came onto the pitch in the cup semi-final and was losing the plot with us. "If ye don't stop watching the f**king crowd, ye're going to lose the cup to UCC!"
What was actually happening was that Young Munsters were playing Garryowen in Dooradoyle in the AIL and we were playing in the cup semi final in Musgrave park in Cork.
The game in Dooradoyle was live on television, and the permutations were if Garryowen drew or won, they were AIL champions. If Young Munster won, Shannon became champions for the third year in succession.
"It was unreal. It was 15 against 15 on the pitch, but the thousands of spectators were watching Munsters and Garryowen.
The AIL game finished with 20 minutes still to play in our game. At that stage, the crowd  was going nuts throwing pints in the air. Munsters had hammered Garryowen and we had won the AIL. All this was going on while we were trying to concentrate on UCC! Luckily we won in the end and went on win the cup, which was a huge achievement".
Tadgh Crowe recalls hearing the news in 1996 while on army duty in the Lebanon at the time.
"A Young Munsters man came up to me in the Lebanon and said 'buy me a drink, we're after winning ye the AIL!'"
End of an Era
While four more AIL titles would make their way to Coonagh, the last of which was in 2009, the period of dominance had plateaued.
Both Crowe and Healy cite a number of reasons for why not just Shannon, but other clubs in Limerick have failed to reach the heights they had become accustomed to in the previous decades.
"The AIL hasn't been the same in the last ten years or so and it's not as good a spectacle as it was", explains Crowe.
One of the primary reasons would be the Heineken cup taking over as the premier competition.
The AIL and Munster Senior Cup have become less and less significant as a result".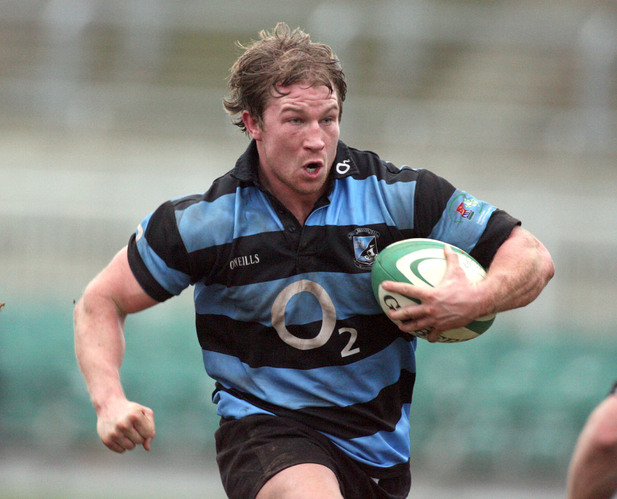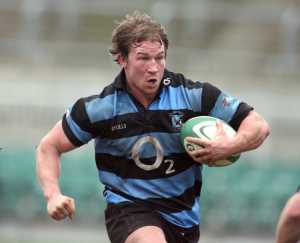 I remember Jerry Flannery playing on a Friday night for Munster, and playing on a Saturday for Shannon and getting 'Man of the Match' in both games. It's a while ago, but you just don't see those players playing in the AIL anymore.
Both Healy and Crowe believe that Munster and the IRFU have turned a blind eye to the clubs in recent times, and go so far as saying that they have neglected the AIL.
"Look at David Corkery and what he said about the IRFU and the AIL prior to the Munster Senior Cup final earlier this year. I am completely in agreement with him" said Healy.
"I'm not having a go here, I'm stating the facts. David O'Donovan played his 200th AIL game before retiring at the end of this season and the IRFU never acknowledged that. For such a milestone we find that very disrespectful.
"The B&I cup has also hindered our approach in the league. Fellas are getting pulled to play in an 'A' competition when they could be playing week in and out at a high level with their club.
Pulling no punches, Buddha Healy went on to say that a big difference between the present day and the 80's and 90's is club loyalty.
"You've got players going across the town for a couple of quid. That wouldn't have happened in my day.
For me, club ethos and history has been lost in this generation. I don't know if it's being passed on or not. I had the likes of Locky (Gerry McLoughlin), Colm Tucker and Brendan Foley, players I was in awe of and that I looked up to, and I don't think it's the same now.
When I played, it was an inter-pro game with Munster on a Wednesday and Shannon on the Saturday. The club game was the 'be all and end all' and players were not wrapped up in cotton wool.
Opening up the clubs versus schools argument, Healy says that the likes of Alan Quinlan and Eddie Halvey didn't come through the schools system and that it was the club game that made them the great players they were.
"There needs to be a balance between the schools and the clubs because it's all one-way traffic at the moment, with the schools taking more than 30 players a year and that's crippling the clubs.
Both Crowe and Healy believe that the recession played a huge factor in the lack of success, and that seven senior clubs in such a small area has led to even thinner squads.
"We went through a golden era with players of an extremely high calibre, many of whom went on to play for Munster and Ireland. The players that succeeded them weren't up to their standard. You get peaks and troughs in every club but we hope to get back to where we were sooner rather than later".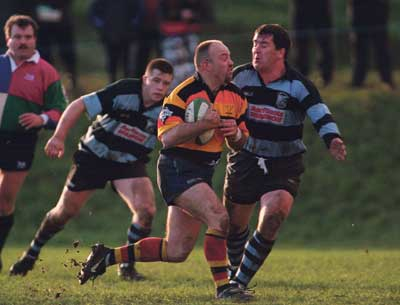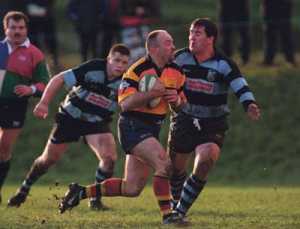 (Photo credit/Sportsfile)
There was an almost brutal honesty from both when asked about the current state of Shannon and the AIL.
"We've struggled for five or six years in 1A and now 1B but, like all clubs, we want to be back competing in the top flight.
While Munster clubs dominated the opening decade and a half of the AIL, the pendulum has now swung in Leinster's favour. Their teams are now dominant, (since 2010, six consecutive titles have been won by Leinster teams), but there are signs that club rugby in Munster is beginning to challenge again.
"Over the past two years, Young Munster have made the semi-finals, and last year, Con were beaten finalists. Garryowen just missed out on the top four after being promoted the season before. It's an improvement but we need to get back to competing at the highest level.
The Highs and Lows.
Of the many days that both Healy and Crowe enjoyed on and off the pitch, picking their proudest day in the club was easy.
For Healy, it was his first Munster senior cup medal in the 1987/88 season when they beat Highfield in the final.
"I've won four AIL titles; six senior cups, and a junior cup to add to the one my father won. I was born in 1959 and have been at the club since I was six years old. I remember in the 70's looking in over the old wall and being in awe of people up in the stands singing the Isle, but my first senior cup medal tops all of that".
For Tadgh Crowe, seeing the club win their first senior cup in 1960 was his proudest moment as a Shannon man.
"I was 14 and remember it very fondly. There are loads of other memories. The Charity Cup final against Young Munster in 1989 brought 10,000 people to the old Thomond Park. The second senior cup title in '77 and, more recently, the 2013 junior cup success with Kelvin Brown following in the footsteps of his father who won it back in the 80's.
With all clubs, while there are great days, there are also dark days which put everything into perspective.
Relegation from the top flight of Irish rugby for the first time in 2013 was difficult to take.
"We played UCD in a relegation play-off and they hammered us. We were struggling for two or three years before that, but take nothing away from them, they were deserving winners.
"Obviously we were devastated to be relegated but all the Shannon supporters gave them a round of applause leaving. It was great to see the supporters show the respect.
What lies ahead
While Director of Rugby Marcus Horan and Club captain Lee Nicholas were busy with their pre-season preparation, Healy and Crowe gave their thoughts on what's to come for the men in black and blue.
"Last season's slow starts killed us. We got off on the wrong foot but seven losing bonus points shows you how tight the league is.
"With a coaching ticket of Marcus Horan, Ian Sherwin and Tom Hayes we are getting the best out of a very young panel. It's huge to have Marcus and Tom back as former professionals and it speaks volumes for what they think of the All Ireland League.
At Shannon, we have our own ethos, we may have nine AIL titles but we do not feel that we are better than any team in Limerick, and year-on-year it's a new season with everything to play for on all fronts.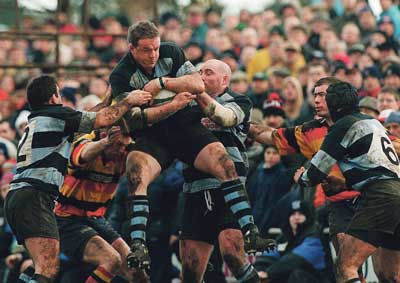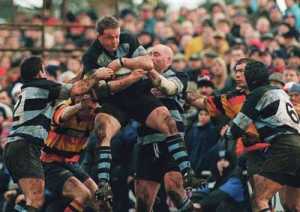 (Photo credit/Sportsfile)
We want to grow whatever success we achieve in the club. Of the 15 players from last season, 12 came through the underage system here in Shannon.
Getting back to 1A is the goal, but we have to earn it. We are under no illusions, and if I can pass on the ethos and history to the current players and bring it back in some capacity I will be happy", said Healy.
Being a Shannon man.
The final question is a simple one: What does being part of this club mean to you?
For Healy, he owes it to his father.
Coming here as a six year old, I have memories that no one can take away from me. My father is dead 26 years and I can't thank him enough bringing me here all those years ago. I met my wife Majella here 37 years ago, on the door of the disco when we were rostered as a team. My whole family is Shannon and I am very thankful for that".
For Tadhg Crowe, the Shannon family sums it up for him.
"I've been a Shannon man all my life. I was born into the club and couldn't see it any other way. No matter what happens I'm black and blue. Many people mightn't know this but a man by the name of Willie Turner was the winning Junior Cup captain in 1920. A son of Willie's by the name of Austin Turner introduced the scouts to rugby after he joined the Cistercian brothers to everyone's surprise in 1949.
At 88 years of age, he still lives eats and breathes rugby. Two years ago we won the Junior cup and brought it up to him in Moone Abbey. It was remarkable to see him say that his father had his hands on that very trophy 94 years previously.
"You can't buy that".
by Daragh Frawley/[email protected]erickpost.ie