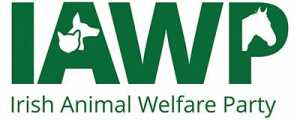 A new political party was launched in Limerick city this week, a party whose primary focus will be on protecting those who cannot speak for themselves.
The Irish Animal Welfare Party (IAWP) held its first convention in the bowels of Pery's Hotel on Glentworth Street on Bank Holiday Monday.
Headed up by former Green Party candidate, Sheila Fogarty and Limerick Animal Welfare founder and director, Marion Fitzgibbon the IAWP set out its goals for the future, chief among them the prevention of cruelty to animals right across the country.
Ms Fogarty, whose family are from Bruff, outlined some of the issues which the IAWP will address immediately. A major priority is live hare-coursing, which Fogarty describes as "nothing more than illegal gambling".
The recent Dail vote to ban the sport was defeated by 114 votes to 20 and since then, Ms Fogarty says, the IAWP "have lost all faith in this present government to uphold animal welfare in this country" and believe that "without a proper political structure to address the disregard expressed by the present government to large scale animal abuse in Ireland nothing will ever change."
"As a party, as a political party, we have the right to ask questions, and demand answers, that lobbying groups just don't have," she said.
With 400 members already on board and its ranks continuing to grow, the IAWP aim to secure seats in every County Council in the country. Should they do so, another priority will be to tackle puppy farming which it says are "industrial dog breeding factories".
Estimating this "black market economy" to be worth approximately €1.5 billion over a six year cycle the IAWP have "put The Revenue Commissioners on notice of this enormous sum of money which remains largely outside the tax net and have requested that they contact all county councils around the country and demand the release of names and licence details of all 'puppy farmers' in their county."
The role of the the Irish Veterinary Council has been called into question by the IAWP too. According to the party 4,500 healthy dogs in pounds around the country were killed in 2012 with the assistance of the county vets. "It is our observation that several state funded agencies have been complicit in choosing to ignore the harm and abuse of animals on an industrial scale," the new party leader said.
Discussing her involvement in the party, Marion Fitzgibbon said, "When you're committed to Animal Welfare it's something you breathe and sleep every day. Whereas most politicians are in it for personal gain, we're in it for the animals who can't speak for themselves."