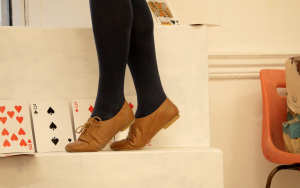 LIMERICK Printmakers open a new group show of works inspired by the centenary of 1916 tonight, Thursday 11 at 6pm in The Belltable, 69 O'Connell Street.
A selection of artists and performers have been invited to respond to the theme of "Remembering and Re-Imagining: Do we cherish 'all children of the nation equally', 100 years on?"
Arts page is told that the artists involved were encouraged to interpret this initial concept in relation to their own observations and experiences. This process has resulted in "a compelling range of responses that incorporate painting, printmaking, installation, video and performance".
The people created these connected new works are Eoin Barry, Kristyn Fontanella, Lorrayne Murphy, Moya Ni Cheallaigh, Mary O'Dea and Tobi Omoteso.