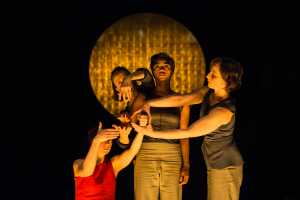 LIME Tree Theatre, operating out of Mary Immaculate College, also manages O'Connell Street's Belltable, each site appropriate to different events and visual arts. The Autumn 2016 programme is defined by an accent on new partnerships and working with other venues such as St Mary's Cathedral and at Dolan's, Seoda Shows.
Gill Fenton, Lime Tree's vibrant marketing manager, speaks of a packed five months ahead, finalising with Limerick Panto Society's 'Snow White' in January 2017.
Sign up for the weekly Limerick Post newsletter
Between now and then, she outlines a schedule embracing the South Circular Road theatre and Belltable "as being incredibly full, very strong on theatre with a lot of music and a lot of film and several festivals. We have the Richard Harris International Film Festival, Light Moves screendance, Limerick Jazz Festival and ten days of Bualadh Bos for children in the October mid term".
Clock big names ahead such as Druid, Decadent Theatre, Pat Talbot Productions, Jimmy Webb, Michael Parkinson, Tommy Fleming, Loudan Wainwright 111 and Prime Cut Theatre from the North.
The official roll-out of news will be on Tuesday 30 next at Belltable.
"We are engaging in new collaborations such as Shannon Airport who are backing the 'Evening with Sir Michael Parkinson' on September 30. We are working with Dolan's, with LACE network's Keith Bogue for the SEE for Cinema series, with the Polish Art Festival for a first time, and with Margaret Hough of Spotlight Stage School in a joint production".
What is missing is opera, such a memorable part of Lime Tree's offerings over the previous three years. Anticipate a return to such orchestrated glory in 2017.
Theatre will pulse: Joanne Ryan's comedy 'Eggistentialism' premiers on September 8 at Belltable, stemming from another collaboration, with Fishamble: the New Play Company.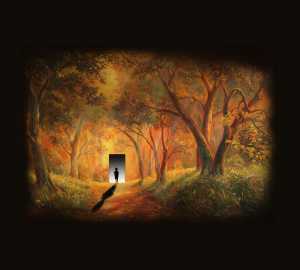 Pat Talbot brings his play on Michael Collins and Kitty Kiernan, 'A Great Arrangement' to Lime Tree on September 10 and Paddy Fleming is back with 'Paddy' same month. This musical with 13 original songs brought Fleming's hefty fan base out to capacity when 'Paddy' first toured.
"Garry Hynes directs two of her favourites in 'The Beauty Queen of Leenane' by Druid, Aishling O'Sullivan as the daughter and Marie Mullen, who first played the Beauty Queen, now as mother". That pipe-hot ticket will run October 11-15.
Another major show is HotforTheatre's 'Luck Just Kissed you Hello', coming late November. Actress Amy Conroy shaves her head to become a boy and from introductory notes: "This is a play about what it means to be a man and the complicated nature and fluidity of masculinity".
Limerick works will include 'Scrooge' by the Actors Co-op and Seoda Chamber Choir; the College Players' musical, 'One Man, Two Guvnors' directed by the estimable Dave Griffin and Cecilian Musical Society's 'All Shook Up', a tribute to Elvis.
Look ahead to coverage on individual shows and more detail on local Short film supports for SEE for Cinema, plus concerts by the ilk of Mary Coughlan. Browse on www.limetreetheatre.ie and Arts Council's culturefox.ie