Limerick is very well represented at this year's Electric Picnic happening this weekend so we cornered a few of the acts and got to hear some of their best festival memories and plans in the aftermath. Most of our local heroes will be seen at the expanded Jerry Fish Electric Sideshow, The Comedy Tent or The Mindfield Area over the weekend but Hermitage Green go one better and return to the picnic, graduating to the main stage on Saturday.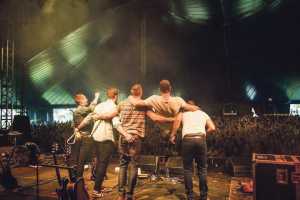 Hermitage Green
Main Stage, Saturday, 2.45 pm
(sharing the stage with Noel Gallagher and LCD Soundsystem)
Barry Murphy  on festivals
"Playing at a festival in Ostrava, Czech Republic when we were only gigging a short while and had only played in front of a few hundred people to that date. We were wheeled out in front of, 8000 Czechs who had never heard of us. It was a very daunting moment walking on to the stage attempting to win them over. We gave it everything we had and they loved it, thankfully."
What's next for you?
We are back writing a lot at the moment but have a big show in the Olympia in Dublin on November 4 and then a UK and European tour later in the year.
WEENZ
Jerry Fish Electric Sideshow,
Saturday, 3pm
Accompanying Weenz is Shane Dirt Davis and Niamh Hinchy. With Conor Ryan on keys, Bart Kiely on drums, Cein Daly on bass and Mike Hogan on guitar.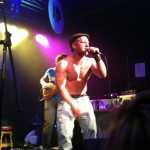 Weenz on festivals
Outkast at EP 2 years ago , I fully lost my mind watching one of my longtime favourite groups. As a kid I slipped off to Féile with a friend without mentioning it to my parents with a ticket and a tenner towards a crate of cider. I got to see all my heroes at the time – Rage Against The Machine, Cypress Hill, The Prodigy, although a lot of it is a blur. What's next for you?
I'm working on a new song with a video called "I wanna talk to you". Fabian Barrett is working on it now and it's currently in the mixing stage. I want the video to be a short film. The priority for Weenz now is taking the live show on the road over the next 12 months whilst writing my 2nd album. As for Limerick gigs, the plan is to rock Dolan's Warehouse again this Christmas.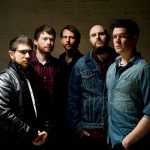 FOX JAW
Jerry Fish Electric Sideshow,
Saturday, 2pm
Shane Serrano on festivals
I would have to say my favourite festival memory, both good and bad, was at Electric Picnic 2010 when Massive Attack headlined. It was pouring rain but it was the most atmospheric situation while listening to 'Angel' on the main stage. The wind was swirling the rain overhead and only visible in glimpses with the lights. An amazing experience.
But little did we know because of being in a large crowd, that the wind and rain had actually turned into a full blown storm. By the time Massive Attack had finished and we went back to our tents it was absolute chaos. Everything was flooded and tents were flying through the air. We had to sleep in wet clothes, in puddles in our tents…we are pretty sure we got pneumonia that night. What's next for you?
We are releasing our new EP entitled 'Black Light Vignette' at Dolan's Warehouse on Saturday, September 17. It is also our 10 year anniversary show so it should be fun!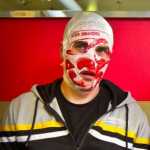 The Rubberbandits
Comedy Tent & Mindfield,
Saturday & Sunday
At time of going to press we don't know when The Rubberbandits live show is happening and neither does Blind Boy, as he told Limerick Post:
"Honestly, haven't a clue. I'm doing one gig with the bandits, then a talk on culture, then some parliament thing that I'm chairing. A car is collecting me on both days, then bringing me home after each gig so I can work on the scripts for the TV projects. Festivals are meaningless to me at this point, they are just very loud fields where I do gigs."
Blind Boy Boatclub's on festivals
Hanging out and having craic with legends like Gil Scott Heron, Public Enemy and Tyler The Creator. Bryan Ferry inviting me on the Roxy Music tour bus for a cup of tea. Watching DJ Willie O'Dea J try and climb up himself after snorting mystery powder at Reading festival was good craic, too.
What's next for you?
In the middle of making a four part documentary that is a treatise on the human condition. So far it's looking better than our 1916 documentary. I'm balls deep in that at the moment. Fingers crossed RTE won't stick their heads in and f*ck it up.
I'm currently assembling a volume of Gas C*ntist academic writings on a yard of jax roll too. Mr. Chrome is finishing his PhD on ornithology in Malta. In 2019 we're shrinking ourselves to a subatomic level in the hopes that we can be injected into Bill Clinton for his winter years.
Grá MoChroí
MC at the Comedy Caravan
at Trailer Park all weekend
Grá on festivals
Debuting at Vodafone Iveagh Gardens this year and getting to share the stage with incredible acts like Tom Stade and Des Bishop.
What's next for you?
The Vodafone Comedy Carnival in Galway along with fellow Limerick comedian Stephen Ryan at Bright Club on Wednesday October 26.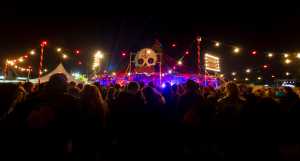 Paddy Dennehy & The Red Herring
Trailer Park Stage, Saturday, 7.45pm
&  Cathy Davey Stage, Sunday 8pm.
Paddy on festivals
Playing the main stage at Knockanstockan this summer is undoubtedly my favourite festival memory. For such an established festival to back us with a great slot like that meant the world to all of us.
What's next for you?
We're playing the Hard Working Class Heroes Festival in October and have several videos to be released in the coming weeks including a live set with Dublin's 98fm.
Simon Kingston
Jerry Fish's Electric Sideshow. Saturday/Sunday from 1am
(sharing the stage with Johnny Moy)
Simon on festivals
My best festival experience to this day was actually at EP 2007 when LCD Soundsystem were touring 'Sound of Silver'. They played the main stage as the sun was going down. I've yet to experience an atmosphere as special as that again. It was something, something else.
What's next for you?
Next up for us will be announcing acts for our clubnight Melodic. We are also supporting Guy Gerber in Opium Rooms (Dublin) in September and playing Boxed Off festival in October in Fairyhouse.
Emma Langford
Mindfield, Sunday, 12noon
Emma on festivals
I'll never forget my first and only time going to Indiependence in 2009 – we camped in some sort of sports pitch on the side of a steep hill, and on the first night it absolutely bucketed down so the hill became a mudslide. There's nothing quite like waking up to your tent high-tailing its way downhill with you in it to sober you up.
What's next for you?
I'm starting an MA in Community Music in UL September, but that won't put an end to the gigs. I'm planning a small tour in late October culminating in Dolan's on November 5, and the wheels are in motions for an album which I hope to record in 2017.
White Cholera
Jerry Fish Electric Sideshow,
Sunday, 2pm
David Blake on festivals
One of our BPLO gigs in Leviathan started with seven on stage and grew to 12 for a glorious finale. Not sure how that happened. Giveamanakick at the Electric Picnic a few years ago – it was just one of those magical thunderous sets where all of Limerick seemed to show up for it too. Also, any time I've seen Jinx Lennon there. I've come away a changed man.
What's next for you?
A David Bowie project with Liam O'Maonlaí in October, a new White Cholera album and three BPLO singles before Xmas.
@musiclimerick
Limerick Post is packing sunblock, a toothbrush and wellingtons and heading for Electric Picnic 2016. Follow on Twitter for news on the Limerick crew and other highlights