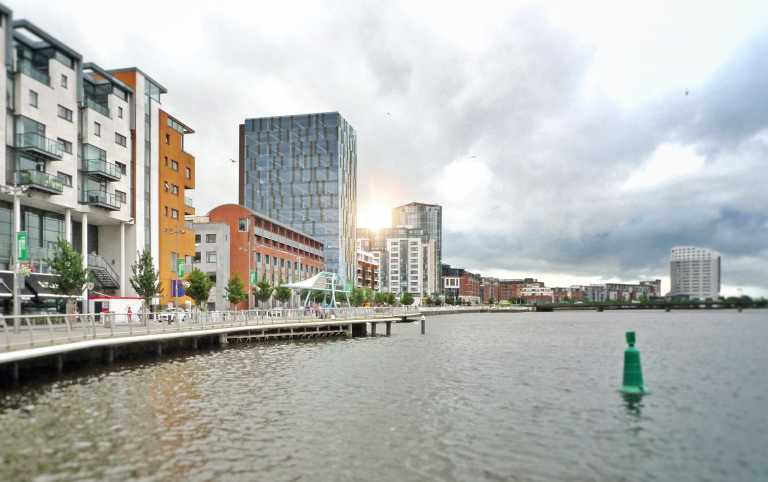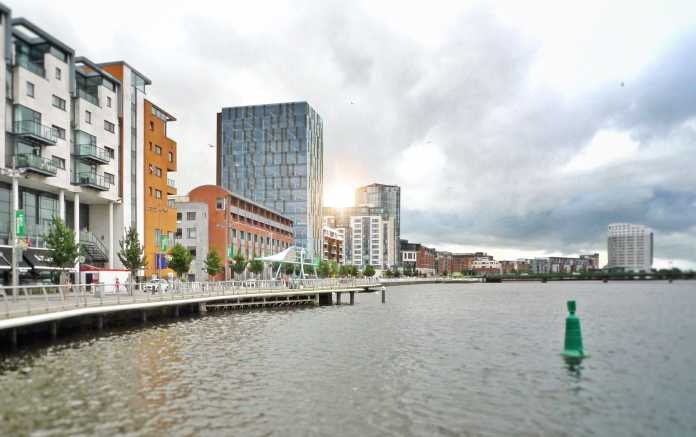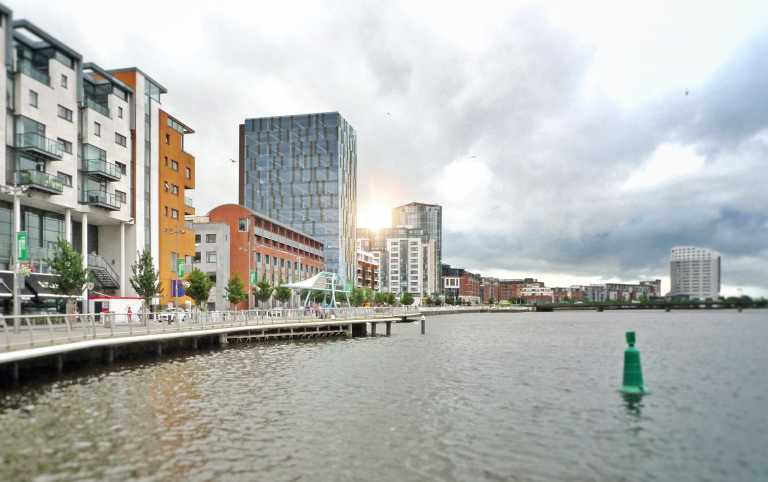 THE COMPANY behind a new €40 million riverside development in Limerick city centre has just over a week to lodge a formal planning application.
It has been confirmed that legal notices have been published for the development but no actual planning application had been lodged at time of going to press. However, a formal application for planning permission is expected to be made to Limerick City and County Council within the week.
The application is for a 15 storey high building that will house 45 luxury apartments, 15,000 square feet of office space, restaurants and underground car-parking at Bishop's Quay, Lower Ceceil Street and Henry Street.
Included in the proposal are a change of use of 104 Henry Street, one of the finest townhouses to be built in Limerick in the 1700's and known as the Bishop's Palace; the demolition of the former ESB showroom and offices and the construction of a public plaza.
Other changes are set to provide communal and private open spaces to include a roof garden and gym pavilion for the residential part of the development and a landscaped courtyard at podium level, linking the new residential block with 104 Henry Street.
The developers are Kirkland Investments and the architects on the project are Healy Partners.
Anyone who wants to make an application or orbjection to the plan has five weeks after planning is submitted to do so.
The developer has stated that if there are no objections, it's hoped to be on-site by January which will bring 100 plus construction jobs to the city.
The proposal has been welcomed in many quarters, with city businesses and elected representatives predicting that a high-quality development will attract investment and increase footfall and spending with businesses.
Limerick Labour Party TD Jan O'Sullivan said that the plans show that "the future of Limerick city is very bright and it is focusing on the river and the potential of the city.
"It is a site ripe for development so this is really positive news," she added.
Mayor Kieran O'Hanlon (FF) described the plans as "very exciting..the ESB site is in a very derelict state. A building like this will rejuvenate the area.
Members of Limerick City and County Council have long been calling for development in the city to turn its face back on the river as one of the greatest assets which Limerick boasts.
The level of quality office space which would be made available at significantly lower rents than Dublin could attract major employers.  
.