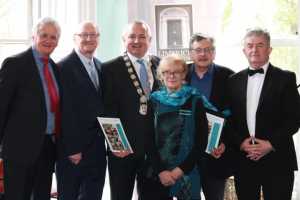 THAT busy, high achieving entity Limerick Writers' Centre is hosting a workshop at its home, No. 12 Barrington Street, with poet Teri Murray as facilitator.
She will give two hours from noon this Saturday 3 focused on writing for live performance and making submissions to journals.
Participants are asked to bring a piece of work that they consider finished.
Murray herself is a poet, editor, novelist and playwright living here in Limerick. She has four collections of poetry published, had her play 'A Time Under Heaven' staged at Belltable in 1996 and is writing her memoir.
Book a place for Saturday 3 by email to limerickwriterscentre@gmail.com