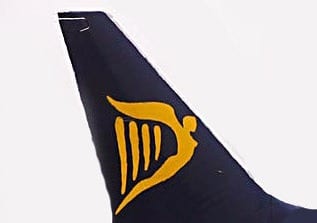 BUDGET airline, Ryanair will have more flights from Shannon next year but fewer passengers.
The airline is adding two weekly flights to Lanzarote from Shannon next summer.
Sign up for the weekly Limerick Post newsletter
Having announced additional services from Shannon and Cork for summer 2017, airline bosses said they are taking 3 per cent of their seats from Dublin after the DAA withdrew growth incentives.
The number of passengers Ryanair plans to carry from Shannon next year is 700,000 passengers on 14 routes. This is a decrease from the 2016 target of 800,000.