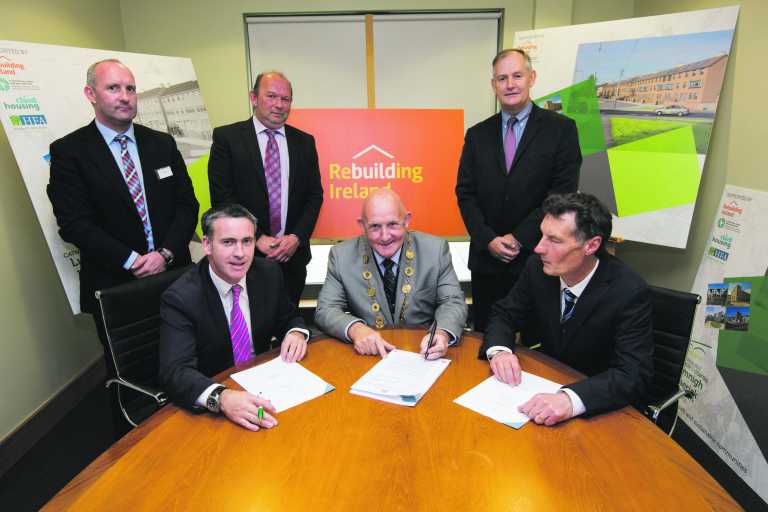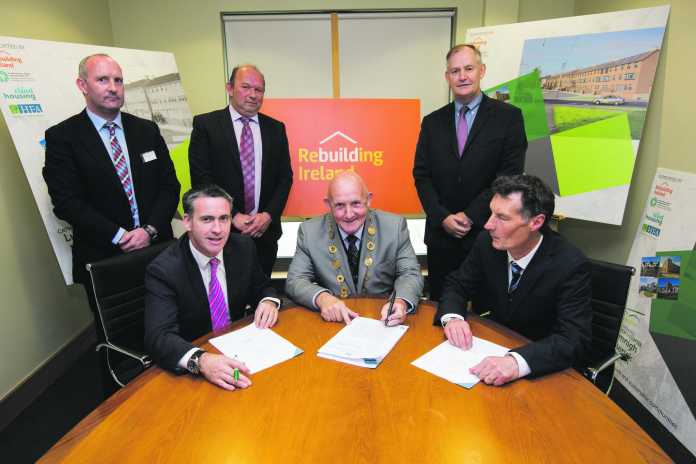 LIMERICK is ideally placed to play its part in the Government's 'Rebuilding Ireland' action plan for housing and homelessness which was launched in the
 city last week.
Limerick City and County Council will be maximising the re-use of its vacant housing stock and using investment in housing to deliver wider benefits such as the elimination of derelict sites and social procurement.
Housing Minister Simon Coveney says that 'Rebuilding Ireland' is ultimately focused on delivering more affordable homes in the right locations for the people who need them.
"It includes over 80 separate actions structured under five main actions right across Government. Today's roadshow in Limerick is all about examining how we might maximise the benefits for the people of Limerick through the Action Plan," he explained.
Welcoming the focus on housing, Mayor Kieran O'Hanlon said it was clear there was a need to build or acquire new social housing units.
"The 'Rebuilding Ireland' plan will help focus the minds of people to find solutions to our housing problems both nationally and in Limerick. We all need to work together in a spirit of co-operation to achieve the best results," he said.
Council chief executive Conn Murray said that the local authority will work closely with central government to advance the targets and goals set out by Rebuilding Ireland.
"Limerick is ideally placed to deliver on the objectives of the plan and with government support, I am confident we have the capacity to deliver," he said.
The council says its plans, as part of Rebuilding Ireland, will encompass all of Limerick.
Acting Director of Social Development Seamus O'Connor said they knew from the housing list that people are waiting for social housing supports such as local authority housing, housing assistance payments or leasing, across the city and county. These include Newcastle West, Abbeyfeale, Kilmallock, Adare, Foynes, Ballylanders, Kilteely, Mountcollins, Ardpatrick and Athea.
"As nearly 80 per cent of applicants have expressed their preference to live in the city, future plans, as directed by government policy, will take this demand into account. Delivery of 'Rebuilding Ireland' will succeed with all stakeholders working together, the approved housing bodies and the private sector all playing a key role in achieving this ambitious but reachable target," he said.
by Alan Jacques