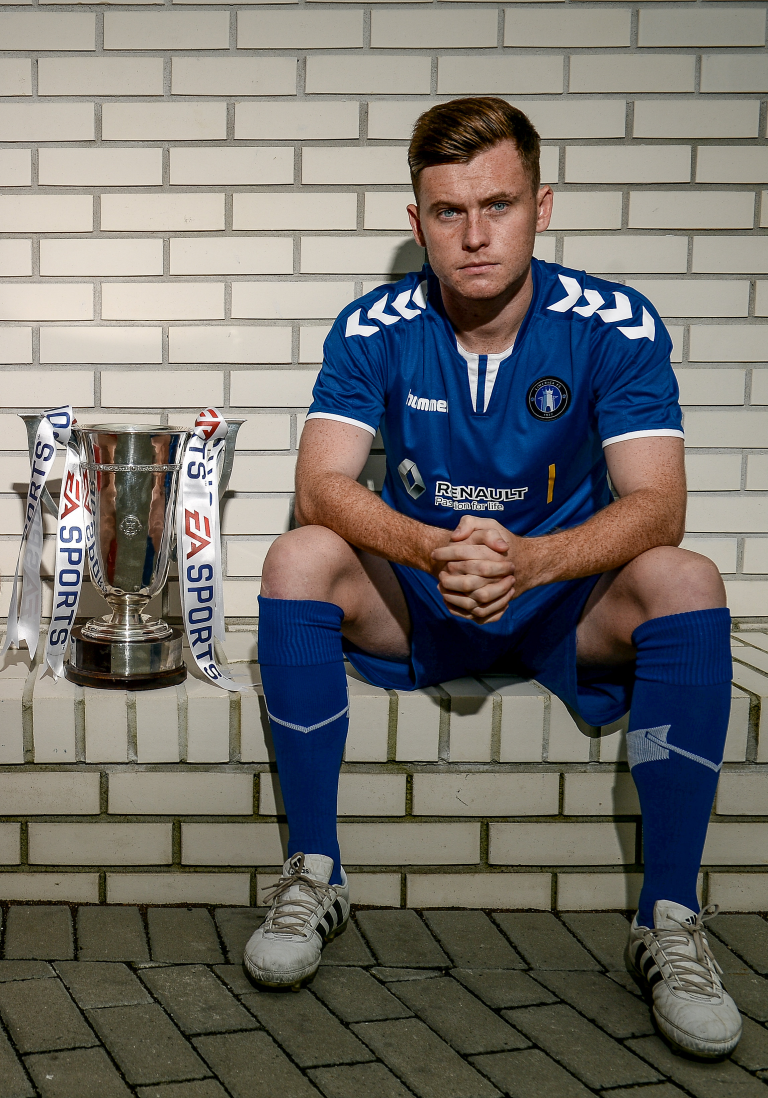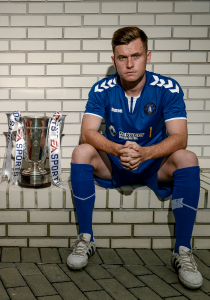 FOURTEEN years after their last League Cup triumph, Limerick FC have the chance to crown a perfect year when they meet St Patrick's Athletic in the EA Sports Cup final on Saturday evening (kick-off 5:30pm).
A capacity crowd of more than 4,000 is expected to throng the Markets Field for what promises to be a magnificent occasion as the stadium hosts a major final less than 18 months after reopening.
This weekend has been ingrained in the minds of Limerick supporters ever since their hard-fought semi-final success away to Derry City on the August bank holiday weekend. It also gives them the chance to avenge last month's FAI Cup defeat to Liam Buckley's men.
The Candystripes are one of three Premier Division teams to have been vanquished by Martin Russell's side en route to the final, with Wexford Youths and Galway United also falling at the hands of Limerick during a cup run that began with a win away to Cobh Ramblers six months ago.
Having wrapped up the First Division title before the start of the month, Limerick striker Chris Mulhall is aware of the scale of what the Super Blues could achieve if they add the EA Sports Cup to the trophy cabinet this weekend.
He said: "It would be massive. It would really be something to look back on. It's hard to win one trophy, so to win a double would be absolutely massive. Hopefully we can get that job done.
"We'll have massive support here. We'll be well drilled. We'll know exactly what we're doing and we'll have had two weeks to prepare for it. We'll have a right go at it.
"We got the main objective out of the way in winning the league but this is massive. This is a chance for a double for a First Division side. We played St Pat's already and we saw them on telly a couple of times this year, so we know what we're coming up against and we'll have to be considerably better than the last game against them to get a result."
Mulhall is in line to finish as Limerick's top scorer in 2016 after his recent hat-trick against Waterford United saw him draw level with John O'Flynn on 12 goals for the year, and while he admitted that topping the scoring charts would be nice, it pales in comparison with collective success with the club, adding that he came to Limerick at an ideal time.
"[Winning the EA Sports Cup and finishing top scorer] would be massive but I'd just take the League Cup trophy. If I don't score for the rest of the season but I get a League Cup and a double-winning season, I'll be more than happy.
"It's a great time to be at Limerick. I wasn't here before so I don't know what the buzz was like when they got into the Markets Field last year. I just heard the stories and I saw the run they went on last year and the buzz that was around the club. I think I'd find it hard to get a better place and a buzz than this city and this football club has at the moment. I'm enjoying my time here and hopefully I'll be here for a longer spell."
St Pat's will start as favourites given their Premier Division status and Limerick manager Russell knows that the Inchicore outfit will provide stern opposition, although he anticipates that the final will be a marvellous occasion at the Markets Field.
"From goalkeeper right through, they've got a squad that are very good by Premier Division standards. It's going to be a very difficult game, but one that we're capable of winning if we play to our best.
"Ticket sales have been going quite well and we should have that good support on the day. We just want to keep growing the fan base and this gives us an occasion for people to come in and see what we're trying to do, so hopefully they'll come back.
"Supporters are the lifeblood of a club and we want to get them through the turnstiles. We also want the business people coming on board and when we can get them going together, we'll have a powerful force and we'll get a bit more quality into the squad."