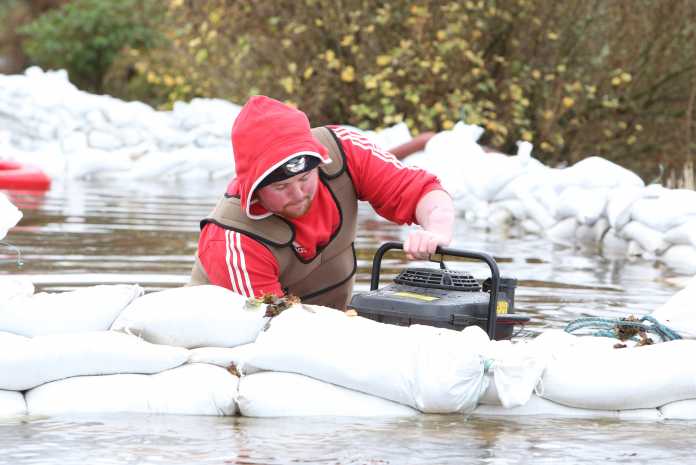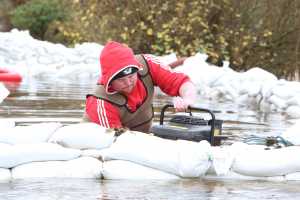 CASTLECONNELL is to be reassessed for flood protection, members of Limerick City and County Council were told this week.
During an Office of Public Works (OPW) presentation on the Draft Flood Risk Management Plan (DFRMP), councillors heard that Castlleconnel had not been originally one of the areas listed for flood management plans, but was now included in a list of areas which will need further assessment.
The situation in Castleconnell, which saw three instances of extreme flooding in 2009, 2014 and 2015, warranted the area being reviewed as a flood risk.
OPW Assistant Chief Engineer, Mark Adamson, told the meeting that nine areas in Limerick have been proposed for protection, Limerick City, Adare, Askeaton, Newcastlewest, Rathkeale, Foynes, Croom, Montpellier and Athea
He said that the draft plan had identified 500 schemes around the country that local authorities could implement and they would be funded up to a cost of €500,000.
Four options had been looked at to reduce the flooding along the entirely of the Shannon, Mr Adamson said.
"All of them were very expensive. The problem we have with the Shannon is the sheer volume of water. For instance, we looked at draining water off and holding it in the cut-away bogs in the midlands. We discovered they would all be full in one day".
Local public consultations on the plan have been held in LImerick in August and September and members of the public have until September 23 to make submission to the OPW.
Local authorities are also entitled to make submissions but they have until October 16, Mr Adamson said.
Councillors expressed concerns about certain aspects of the draft.
Cllr Noel Gleeson (FF) said that he was not happy that his proposal to dig a channel from the Shannon to the sea to drain off the flood water was not considered. I am proposing it again now", he said.
Mr Adamson said that the scale of such a proposal was prohibitively expensive.
Cllr Liam Galvin (FG) expressed concerns about what listing areas as being at risk of flooding would mean for people's insurance payments.
"We have to handle this with care and think carefully about where we designate as being a flood risk," he said.
Cllr Joe Leddin (Lab) was critical of the number of agencies involved in managing  the rivers and the flood waters.
"There's Waterways Ireland, there's the council, there's the OPW – there was such confusion last Christmas about whose job it was to open a gate, that the house by the canal flooded".
Several councillors asked why there is no programme in place to dredge rivers and stop the silting up of waterways.