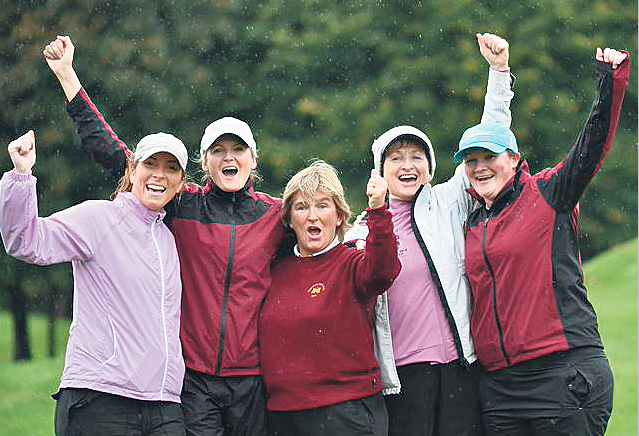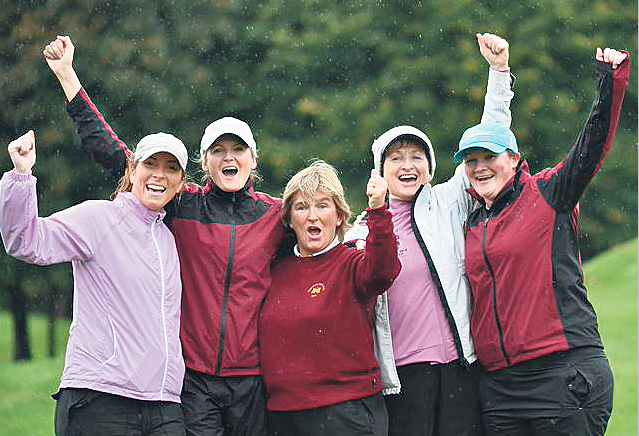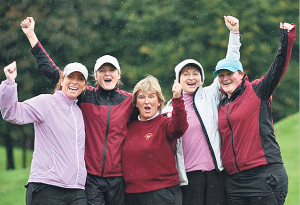 PICTURED are the 2016 AIG All-Ireland Junior Cup Champions, Castletroy.
The Castletroy team of Eimear Costello, Leonie Campbell, Ethna Leonard, Fiona Corbett and Sarah Vaughan secured the 2016 title with a semi final win over Wexford and a final win over pre competition favourites Castle.
The Castletroy Golf Club ladies came out in force and denied Castle a second consecutive AIG All-Ireland pennant.
Castletroy's Fiona Corbett secured a 3&2 win in the top game, Ethna Leonard swiftly followed with a 5&4 victory and Sarah Vaughan triumphed over Ger Moran 5&4 also. The other two matches were called in and Castletroy will add the AIG All-Ireland Junior Cup pennant to their 2009 Challenge Cup and 2013 Junior Foursomes collection.