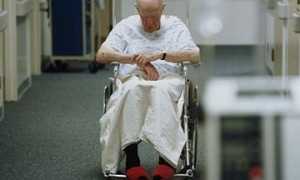 CARERS in dire need of respite are finding it difficult to access their entitlements because one of the main providers of respite beds to the HSE is unable to make beds available.
An East Clare woman desperate to get some rest from caring 24/7 for her elderly and disabled charge was told when she contacted Raheen nursing home this week that they had no beds and could not say when they might be able to provide one.
Sign up for the weekly Limerick Post newsletter
She turned to a neighbour and fellow carer who contacted the Limerick Post, explaining why he has given up on trying to access the respite he is entitled to under rules of the HSE.
"This lady is at the end of her tether. The woman she cares for has round the clock needs. She has to get up to her several times a night and she's worn out from it, but this is not a new story for carers in this region. I've given up on trying to get respite care from the HSE," the man, who has cared for his disabled wife for more than 15 years, said.
"We're supposed to get three weeks a year because we both have medical cards. If I try to book my wife in to a HSE facility, I'm told the 'week' starts on Monday and she is to be collected the following Sunday. I have to check at the weekend whether to bring her in Monday or Tuesday because there will be no bed if another family fails to collect a relative on Sunday. And they won't confirm until the Friday before she goes in that the bed is available at all".
"On one rare occasion when I managed to get her in for two weeks, I got a call towards the end of the first week to take her home because they needed the bed.
"To book her into a private home will cost upwards of €800. No-one on a social welfare payment can afford that. It makes me mad that the former Minister for Health, Brian Cowan has retired on a pension of €130,000 a year. A carer gets €220 a week at most".
A spokesman for the HSE said that services will sometimes experience staff shortages through a combination of factors including absenteeism, retirements or resignations, and corresponding challenges in recruiting appropriate staff. This can, for very short periods, affect the activity levels within the units.
"Where staffing is an issue, respite at the facility may be temporarily deferred.  This is obviously more desirable than interfering with the long stay care of the core group of residents in that facility.
"Respite care is important, but it is a support to people at home and to their careers where the context is different. In the current staffing situation at Raheen, the HSE has approved that an alternative service be offered to any person who cannot wait for their respite support. This alternative can be either in our neighbouring facilities, which can experience the same pressures, or can be purchased in the short-term in the private sector.  
"The Raheen unit is also undergoing extensive construction work to make it fully compliant with the most modern day standards of care. Where there is any short-term disruption to service delivery, the HSE will always seek to find an alternative for our service users.