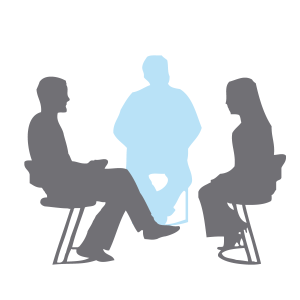 [email protected]
COUPLES going through martial or domestic breakups are increasingly turning to the Family Mediation Service in Limerick rather than going to the expense of court action to divide property and agree on child access.
Sign up for the weekly Limerick Post newsletter
400 clients a year are now using the free service in Limerick, according to Regional Manager, Carmel Savage.
"The majority of people who use our services are couples divorcing or separating although we do have a smaller but increasing number of extended family disputes," said Ms Savage.
The Regional Manager was speaking ahead of Mediation Awareness Week which runs from October 10 to 15, with a special open day in Limerick on Tuesday, October 18 from 11am to 2pm.
"This has always been a free service and everyone can access it, regardless of income," Ms Savage told the Limerick Post.
"People can expect to wait to see a mediator for between two and three months which is pretty good, as we have recently put more resources into the service.
"If couples decide to go to court, they could be waiting that long or longer and there is cost involved. There are also long waiting lists for representation through the law centres," she added.
According to the governing organisation "Mediation is a successful and cost-effective alternative to going to Court.   It saves time, money and important relationships.  Mediators do not make decisions or judgements, instead they quickly and expertly help people in conflict to reach their own agreement together. 
"Mediation Awareness week will highlight the benefits of this highly effective process and the opportunity it offers to resolve conflict right across our society".
Parenting children, the family home, property, savings and pensions are among the most common areas which need resolution at a mediation session, the service finds.
The Service, which is now part of the Legal Aid Board, celebrates its 30th year this year.
This free public service helps couples who are separating or divorcing to negotiate their own terms of agreement, taking into account the needs and interests of all involved. On average, mediation takes between four and six sessions with each session taking around an hour.
The service is also available to resolve disputes between businesses, community organisations and individuals.
The first session gives the opportunity to explore mediation as an option for you and, after this, there is an agreement whether to go ahead with mediation in full.
The Legal Aid Board also provides a number of Court based mediation services around the country. You can access mediation and information on the location of offices through: www.legalaidboard.ie.