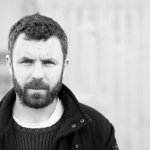 THE Blarney singer/ songwriter makes a welcome return to Limerick city this week.
Mick will bring with him his new album 'I Own You' which is his fifth long player. Taking a break from writing in the aftermath of his 2014 record 'By The Rule', the songwriter was moved to pen new material in April 2015 inspired by world events and one tragic event in particular that inspired the new record's title track.
"The song 'I Own You' is based on the idea of the "poor man" breaking into the "rich man's" house. It was inspired by wealth inequality in capitalist societies. It was also informed by the Baltimore riots, after the killing of Freddie Gray by police.
"I hoped the song would portray the anger felt by disenfranchised, powerless people. The video is intended to send the message that the greed of the super rich must at some stage be reckoned with".
Mick decamped to Clare and Cork to work on the new material. Much of the recording was done with just himself and his producer Christian supplying drums and beats. The duo were listening to a lot of Kendrick Lemarr while preparing the record.
The new album promises to have a modern, hip hop/ funk based approach with the recognisable blues delivery of the nation's favourite ex-stone mason.
Mick Flannery plays Dolan's this Thursday 13.