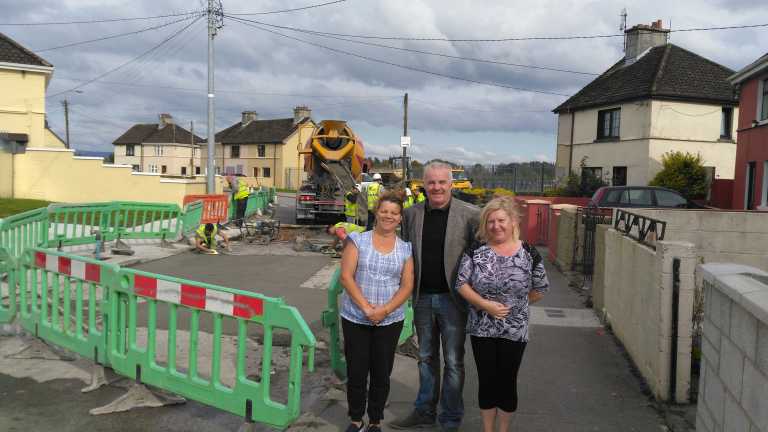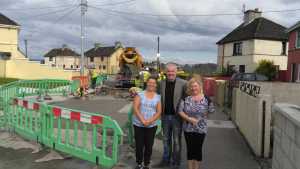 SINN Féin's Limerick city office has been inundated with complaints from residents of St Mary's Park about the footpaths outside their homes being unsafe and the damage caused by heavy machinery.
Remedial work has now commenced in St Mary's Park following months of inconvenience caused to local residents.
Cllr John Costelloe said that serious damage was caused to the local infrastructure by contractors for Irish Water and he has made numerous representations to the Council and Irish Water about the problem.
"Motorists have had to run the gauntlet of heavy machinery and craters the like of which you wouldn't see after an airstrike in Afghanistan. Not to mention the damage being caused to cars by these atrocious conditions," he told the Limerick Post.
"It is a great relief to both myself and residents to see remedial works finally being commenced. A lot of unnecessary hardship has been caused to the people of St Mary's Parks. It needs to end and it needs to end now."
A spokeswoman for Irish Water explained that the €6.5 million Limerick City Water Mains Rehabilitation Project involves the replacement of 11.1kms of water mains and the decommissioning of 13.4km ofshared lead service pipes in various locations around the City including St Mary's Park and Ballinacurra Road.
"The works will reduce leakage by an estimated 11 million litres of water a week. The project will deliver significant improvements in network performance and level of customer service in terms of water quality, supply pressure, security of supply, fire flow capacity and operational pressure to local householders and businesses.
Following completion of the works, the contractor is carrying out the final permanent reinstatement of roads within St Mary's Park. There is a time lag between the initial temporary reinstatement and the final permanent reinstatement but this is unavoidable, as all works must be complete before permanent reinstatement.
"The temporary reinstatement is reviewed and attended to by the contractor on a daily basis but there are times when weather conditions or traffic can occasionally cause temporary deterioration but these are managed by the contractors as they arise," the spokeswoman explained.
by Alan Jacques