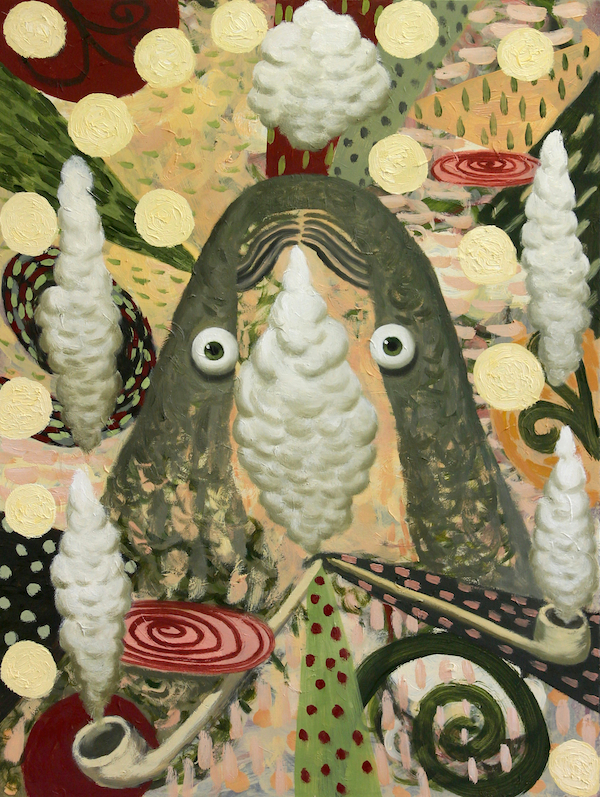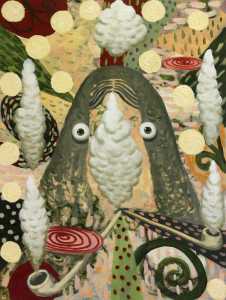 ORMSTON House on Patrick Street is proud to present Twilight Head Cult, a solo exhibition of new and recent paintings by Kevin Mooney.
There's an open invitation to attend his opening this Thursday 17 from 6pm to 8pm.
The structures dotted throughout Mooney's Stranger Island (2016) and other landscapes depict playful perspectives on how our ancestors lived and saw the world. Quote: "Without concrete evidence, explanations of our history are constructions rather than reconstructions due to the rupture in handed-down knowledge in the oral tradition".
Until January 22.
His works interweave with references to emigration, folklore and the supernatural. The visual art of Twilight Head Cult goes with storytelling by Eddie Lenihan at Ormston House this Saturday 19 from 5pm to 6pm. Next, there is a Céilí Allstars nights with Lisa O'Sullivan and Michael O'Sullivan early in December.
Drop  by with your own bottle (o18s) on Friday 2 between 7pm and 8pm to enjoy.