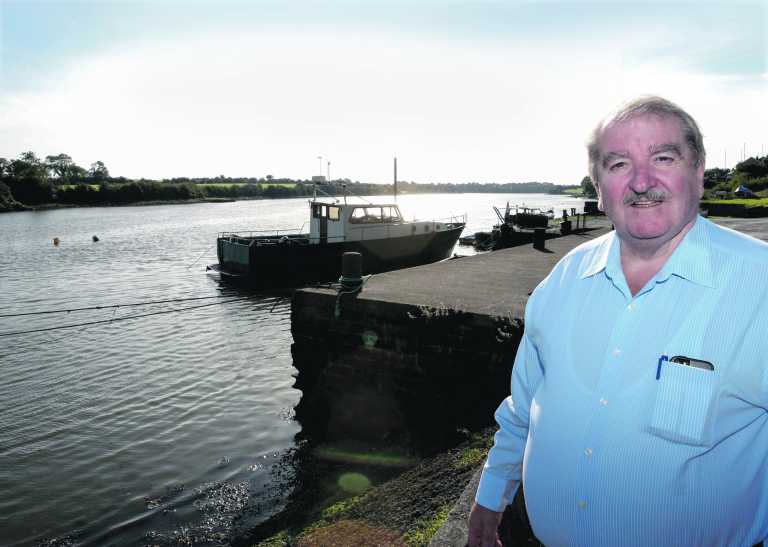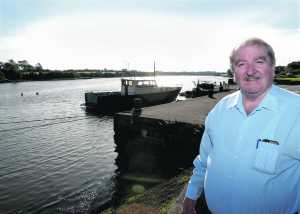 FORMER Mayor of Limerick City and County, Cllr Kevin Sheahan has accused the Environmental Protection Agency (EPA) of "neglect of duty" over raw sewage being pumped directly into the River Deel in Askeaton.
The Fianna Fail politician has called on the EPA to address local councillors and explain why this situation has been allowed continue and put people's health at risk.
He describes the sewerage treatment facilities locally as "archaic" and maintains that an overflow pipe in the town, opposite the ruins of the Hellfire Club, allows storm water and sewage flow directly into the River Deel.
"There should be two pipes, one for overflow of storm water during heavy rainfall, which we get a lot of in this country, and the other for excess product, but they both go through the same pipe down the town into the river.
"I don't believe Irish Water are aware of this. If they are and choose to ignore it, it is a criminal act," he said.
Cllr Sheahan also claims that a second pipe buried underground at the Askeaton Sewerage Treatment Plant also sees sewage go directly and untreated into the river.
He now wants Irish Water engineers to come visit Askeaton and see the extent of the problem. According to the former Mayor, raw sewage can be seen floating on the River Deel, a river used for boating and fishing, on a daily basis.
"How can the EPA allow the River Deel be used as a conduit for raw sewage into the River Shannon? They are guilty of negligence. Why can't the politicians in Dublin pursue the relevant authorities and demand a reply from the EPA?" he asked.
"I will go to any length to protect the people of Askeaton. This is not a threat. It's a promise. If I can't get the council to do something, then I'll do it myself. We need the truth and a solemn commitment when this issue will be addressed."
A statement from the EPA said that following concerns raised in relation to the operation of the Askeaton wastewater treatment plant, they requested Irish Water to investigate the operation of the plant and report back to them.
"Irish Water has advised that there is an Imhoff tank providing primary treatment at the Askeaton plant and there is no discharge of raw untreated sewage. The tanks are desludged approximately every six weeks as part of an ongoing maintenance programme.
The EPA is not aware of an overflow pipe discharging raw sewage into the river. The EPA will inspect the wastewater treatment in Askeaton in the immediate future to investigate the complaint. The concerns raised by Cllr Kevin Sheahan in relation to an overflow pipe discharging raw sewage will be forwarded to Irish Water for their investigation," the statement concluded.
by Alan Jacques