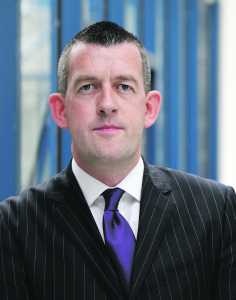 LIMERICK TD Maurice Quinlivan has described average waiting times for some State benefits as ""simply inexplicable" but not surprising.
According to the Sinn Féin politician, average waiting times for a Carers Allowance's claim is 40 weeks. This he feels is "totally unacceptable".
"The overall waiting time for some other benefits ranges from 27 weeks for a State Pension (non–contributory) and an Invalidity Pension is averaging around 21 weeks," he told the Limerick Post.
Deputy Quinlivan is now calling on Social Protection Minister Leo Varadkar to launch an investigation into the unacceptable delays and their causes.
"If staffing is the problem, then he needs to increase resources so that claims can be dealt with more efficiently and within a more acceptable timeframe. Clearly there is a huge problem with the long wait for processing benefits that people are desperately in need of," he said.
"From dealing with constituents waiting staggering amounts of times for their claims to be processed, it is clear to me that there is a massive problem. One constituent has waited over seven months to be awarded Carers Allowance. She needed to give up her full time work to look after her sick relative who was terminally ill and is facing severe financial difficulties because of the long delay.
"The average waiting time overall can be 40 weeks with fresh claims averaging 14 weeks," he said.
"This problem needs to be addressed immediately. Is it staff shortages or something else causing these long delays?
"Quite simply any long delay in accessing entitlements pushes people into debt. Delayed claims don't just impact on the applicant but impact negatively on the whole family," he concluded.
In response, the Department of Social Protection said it is committed to providing a quality service to all its customers.
"This includes ensuring that applications are processed and that decisions on entitlement are made as quickly as possible," the Department said in a statement to the Limerick Post.
"Good progress has been made over the last few months with the current average processing times for new cases being 14 weeks for Carer's Allowance, 13 weeks for Disability Allowance and 11 weeks for Invalidity Pension. By their nature, these claims can take longer to decide but, in general, Invalidity Pension claims are dealt with promptly.
"These schemes generally require a high level of documentary evidence from the customer, particularly in the case of illness-related schemes and consequently can take longer to process. Similarly, means-tested payments can also require more detailed investigation and interaction with the applicant, thereby lengthening the decision making process. Carers and Disability Allowance claims have both medical and means elements that have to be investigated before a decision can be made.
"It's not clear where the figure for a 27-week wait for the State Pension Non-Contributory scheme comes from. This pension requires a high level of documentary evidence from the customer and average weeks to award can depend on how quickly the customer submits all the required information. Where all necessary information is made available with an application form, claims are currently decided within four weeks of receipt.
"In instances where an application form is not completed fully or where inadequate supporting documentation is provided at claim stage, delays are inevitably encountered. Where there is a request for additional information or a report  required on means or circumstances, this can also add to the length of time taken to process applications," the statement concluded.
by Alan Jacques