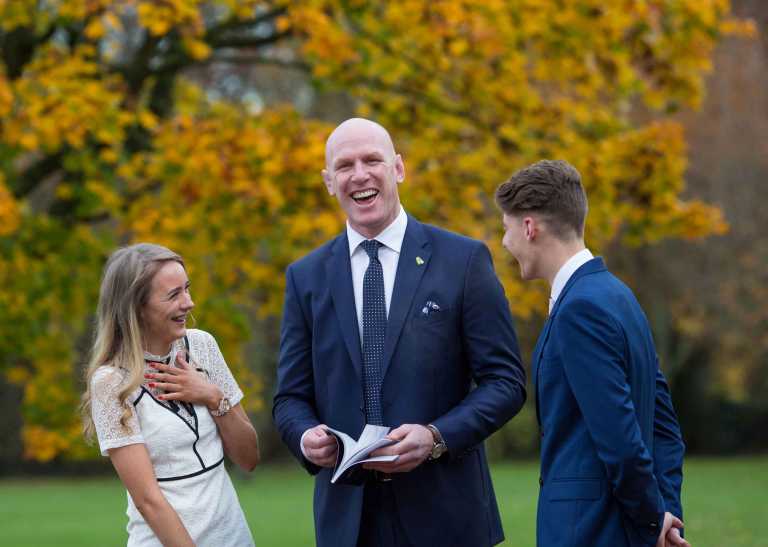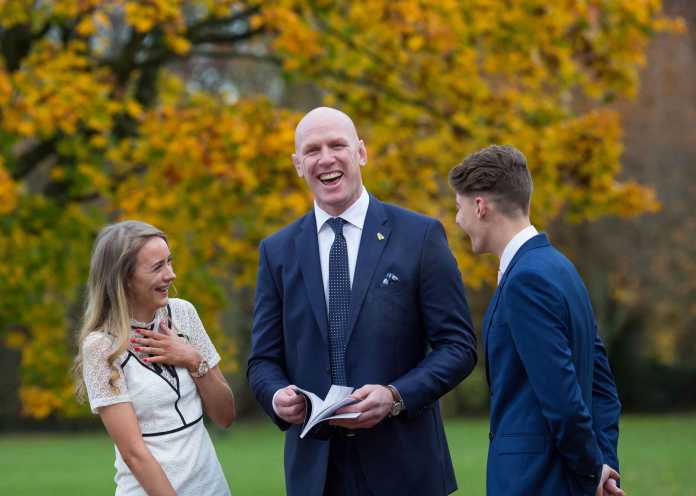 WINNERS of the 2016 All Ireland Scholarships were commended by Rugby Legend, Paul O'Connell at an awards ceremony, on Saturday November 19, at the University of Limerick.
Minister of State for Tourism & Sport Patrick O'Donovan TD and the Permanent Secretary at the Department for the Economy, Northern Ireland, Andrew McCormick presented the students from the North and South with a third-level scholarship award.  
Sponsored by JP McManus, the educational scheme is set to provide financial assistance to many high achieving students who completed their Leaving Certificate/A Level examinations in 2016.
Congratulating this year's recipients, Special Guest at the awards, Paul O'Connell said; "I feel so privileged to be here today and meet with all these incredible students who have worked so hard to achieve their goals and dreams. You each have a bright and exciting future ahead of you and I am looking forward to following your progress and achievements.  Congratulations and continued success in the future."  
Welcoming guests at the awards ceremony, JP McManus said; "Today is not only about congratulating and acknowledging the students for their hard work, but recognising their families and schools who have committed to giving these students a solid foundation that will take them through life.
He added; "Thank you to our special guest and great friend Paul O'Connell, we are honoured to have you present at the awards today.  You are a prime example of someone who has shown that hard work, commitment and drive can bring great things to an individual's life and indeed, the lives of those around you."
The scholarships have been set at €6,750 per annum in Ireland and stg£5,500 in Northern Ireland and will continue for the duration of the undergraduate programme chosen by the scholarship winners.