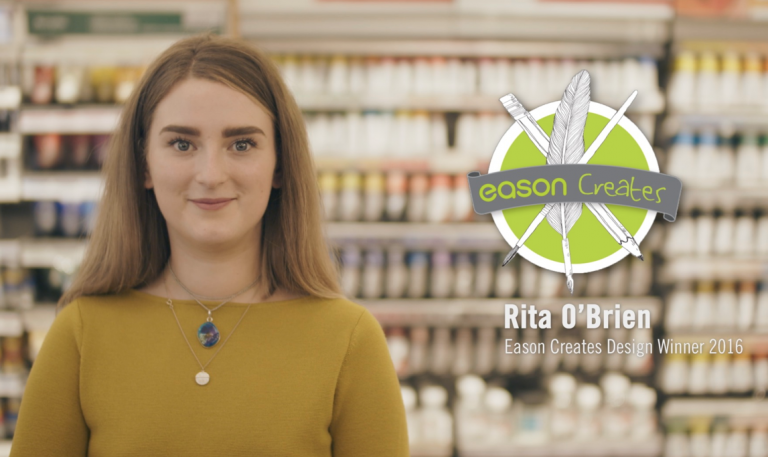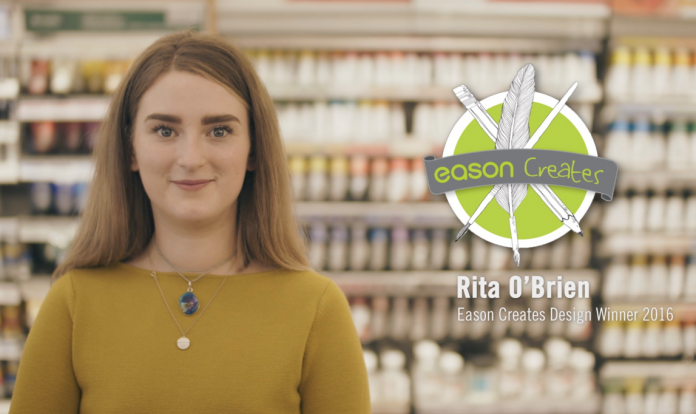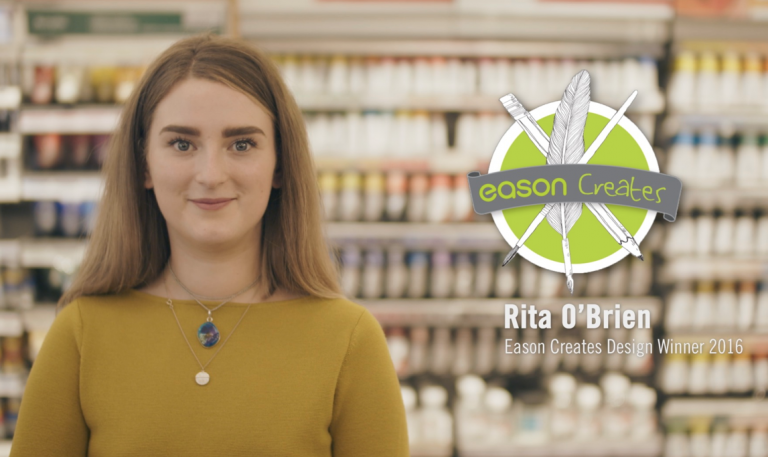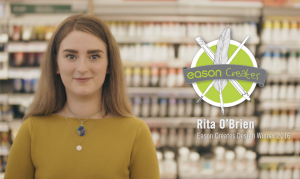 EASON, has this week announced that Limerick student Rita O'Brien, aged 23 from Limerick has won the 'Eason Creates Design' competition, providing a platform for 3rd level students to showcase their designs and creativity.
In the search to find Ireland's next top designer, Eason invited all third level students with a creative flare to design a selection of original patterns, one of which would be made into a line of stationery and sold in over 60 Eason stores across the country.
Chosen from over one hundred entries, Rita's winning designs were selected by a judging panel comprising of some of Ireland's top designers and illustrators including Jamie Helly of Dynamo and Chris Judge for her bold use of colour and linear graphics alongside her creativity in taking inspiration from the natural world. The overall design elements for Rita's stationery range focus on colourful geometric patterns and fun contemporary typography, inspired by abstractions of insects, with a particular emphasis on wings, to symbolise transformation and new beginnings.
Speaking about Eason Creates Design, winner Rita said:
"The Eason Creates Design project gave me the chance to develop what I learned in college and apply that to the real world. Entering the competition was a massive step in the right direction. I have a real passion for combining photography, illustration, stop motion and paper sculpture. I am always looking for new projects to get stuck into and to gain more experience to develop as a creative. Seeing my designs for the first time on the shelves in Eason was unreal!
I first mapped out my original idea while sitting in my local park. Observing, sketching and capturing various insects, led to the exploration of butterflies and their detailed structures, focusing heavily on the segments of the intricate wings. From there, I began to create different shapes and patterns as well as developing playful typography. The use bold colours and strong abstraction of the subject, formed the designs you see in my own Eason Creates Design stationary line today."
Video :
https://www.youtube.com/watch?v=Dz8fyTNE1b0